From purely functional purposes to a symbol of status and now a well-received fashion accessory among gentlemen, hats have always been a part of a man's apparel in some form. However, with the changing trends of the time, it also went through a continuous process of evolution to stay fashionable.
This, in turn, resulted in a variety of mens hats and caps, each having its own story, purpose, and relevance based on the timeline of its introduction.
Now, the use of hats has gone far from the limitation of time, and people as enthusiastically pull on an 18th-century cap as those in the 2000s.
That being said, we have a wide variety of men's hats you can choose from right now.
Following are some of them:
1.  Fedoras

Hear this one! The original fedora was an American product, based on a German style and named after a fictional Russian princess Fedora. How come that happened? Well, that's a story for another day.
What's important to know is that the fedora is a soft hat consisting of a short angled brim, concave sides, and a dented cleft. At the height of their popularity, fedoras were equally liked by men and women of the 19th century and continue to be a bold choice for men with a taste for classic fits.
2.  Trilby

Well, you can call it the little brother of the original fedora, consisting of a creased tapered crown with a front pinch. However, it's slightly streamlined and has a shorter brim and a narrow band across the bottom of the crown area.
The trilby was famously associated with the trench coat, which was the everyday apparel of the 1900s gangsters. However, the hat slowly evolved into regular man apparel, often seen in the English countryside.
Right now, trilbies are present in small sizes and loud colors, often worn for informal occasions.
3.  Panama Hat
Looking for something you can easily pull off with a Hawaiian shirt in the summers? Panama hat is your top go-for choice.
Every famous personality has tried it from its introduction back in the 1800s to its rise to popularity in the mid-1950s. From Roosevelt to JFK and celebrities like Benedict Cumberbatch to David Beckham have posed at least once in a Panama hat.
The hat is pretty much the same as a fedora, with a central dent in the crown, a variable-width brim, and an overall lightweight design ideal for summers.
4.  Bowler/ Derby Hats

A standard attire of the elite banker class of London in the 1800s,, lawmen, and outlaws of West America, bowler hats are among the most popular selections in our list. As these hats were explicitly associated with a class of certain people, they failed in garnering any attention from the common folk.
However, that was until the 1970s, when the trend passed to ordinary folk, and the bowler hat became a part of men's swagger. Bowler hats are more rounder, with a relatively solid build than their counterparts.
5.  Snapbacks

Thanks to the 90s popular hip-hop culture, snapbacks became a teenage fashion accessory rather than a sporty one. A pretty common cap, snapbacks have a flat brim at the front and an adjustable strap at the back that snaps together for a comfy fit.
Even after two decades, they are still in style in 2021 and have a long life left before they go out of fashion. The best thing? You can pull them on with any casual outfit. A truly classic design if you ask us!
6.  Newsboy

Well, as much as the name seems to restrict it to a particular class of people, newsboy caps were pretty popular among men of every class and age in the 1800s and 1900s. However, its profile is quite similar to a flat cap, with a less defined brim and an overall round shape.
The newsboy caps have once again come to fashion, thanks to shows like peaky blinders and the swaggy poses of David Beckham.
7.  Flat Cap

Also known as a cabbie or paddy, Flat caps have a timeless design. The best thing about these caps? It has to be the classic gentleman touch it gives to your overall attire. Anyone can easily rock it with anything, including jeans, suits, or formal shirts. However, we would only recommend it for men in their 30s or late 20s as it gives a more mature vibe.
You don't want to put it on in your early 20s unless you are a diehard fan of Tommy Shelby :).
8.  Beanie

Well, you've got to be living under a rock if you haven't tried a beany at least once. A head-hugging, brimless cap, it's a standard part of everyone's winter apparel all around the world. Beanies are a favorite among people of every age.
If you live somewhere with extreme cold and cozy clothes are your thing, it's simply for you! Just pull it on with any good jacket, a muffler, and jeans, and you are a good-looking gentleman with good fashion sense ;).
9.  Bucket hat

Trendy, lightweight, and equally protective, a bucket hat is another stylish summer fashion accessory both men and women equally love. Although it was introduced as protective wear, it quickly rose to popularity among ladies in the 1960s as a fashion accessory.
After being worn by Sean Connery's Indiana Jones character, the hat also became equally famous as a men's street fashion accessory in the 80s and 90s. The bucket hats are still in trend and don't seem to go out of style anytime soon.
10. Baseball Cap

Baseball caps have been there since the 1860s. Since then, they have been a primary component of almost every athletic wear and police and military uniform. Because of that, it has gone through a lot of evolution concerning its different uses.
It has a long brim to shield eyes from sunlight and an adjustable strap at the back in its authentic form. Plus, a brand logo on the front adds to its style. Can you wear it as an everyday accessory? Hell yeah! It's only going to complement your look, especially if you have a receding hairline ;).
11. Dad hat

As daddy-ish as it might seem from the name, dad hats are, in fact, quite stylish. And to be quite honest, they don't look like daddy material at all. Dad hats are just like typical baseball caps, but without adjustable straps at the back.
The main reason for the popularity of dad hats is their versatility and comfort. They are a bit wider, which makes them sit quite closely at the wearer's head. Moreover, the brim is also more curved than regular baseball caps.
Anyone can wear them!
12. Trapper hat

Live in an area where the weather is cold enough to qualify for the "bone-chilling" category? Perhaps you will require something that concentrates less on style and more on warmth and comfort. That being out of the question, why not go for something like a trapper hat?
It is a furry, big, and huggy hat that covers your overall head in its cozy goodness. Trapper hats are mostly made of sheepskin with a good amount of fur. Depending on your needs, they also have flaps that you can fasten around your chin, tie at the crown, or just behind your neck.
13. Straw hat

Straw or boater hats are relatively stiffer than the usual hats discussed earlier. However, despite their relatively solid build, many people like to wear them as a semi-formal accessory in warm weather.
As far as the question of relevance is concerned in terms of fashion, the straw hat is still pretty popular among men and women as a leisure accessory. But would you call it a popular item of mainstream fashion? Well, that would be arguable as its position remains quite ambiguous in that sense.
14. Pork Pie hat

Talking of pork pie hats, who comes to your mind when we picture it? You are goddamn right! It's Walter White, aka, The Heisenberg from one of the most hyped shows of all time, Breaking Bad.
Although the show gave an iconic status to the hat and the famous Heisenberg goatee, the pork pie hat was initially the signature attire of a determined hipster.
The hat was introduced during the unfortunate time of the great depression, with its popularity declining after WWII. However, that was limited as the hat again saw its resurgence in the 70s. The trend is still going strong!
15. Top hat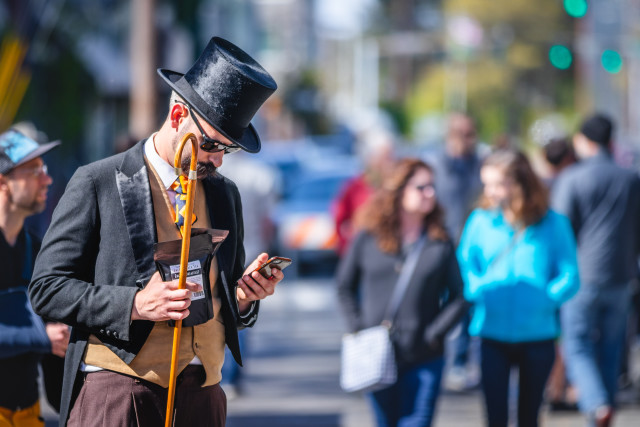 When mentioning a top hat, the first person we picture is probably some magician, right? It turns out, a top hat was a significant part of the western dress code back in the 18th century. It features a very long, defined nap, a soft silk weave, and a hatter plush, relatively stiff overall construction.
Although the popularity of these hats declined after the 1960s with the changing fashion sense of preceding generations, it's still a good choice for formal occasions for relatively aged men. For men in their 30s, this certainly wouldn't be something we would highly recommend.
16. Mariner's cap

A soft flat top with a short visor at the front, the mariner's cap has long left its occupational status and become a public fashion accessory.
From fishing and yachting to becoming a part of attire in pop culture and then associating with counterculture, it has been equally popular among men and women since the early 60s. Right now, the hat is generally appraised among hipsters and those who are in love with the 70s nostalgia.
17. Military cap

Military caps resemble baseball caps to a great extent. However, the only difference between both is the relatively wider profile of military caps, with a brim or visor that is a little shorter than the baseball cap.
Although it isn't something we would call a "hot" accessory of mainstream fashion, it's still quite popular among a specific class of gentlemen. For example, if you are a macho person with a strong masculine build and a rough overall personality, this will suit you best. For teenagers? Neh!
18. Ascot cap

Another fashionable middle-aged man's hat, the ascot cap, is almost a complete rip-off of the flat cap with a rounder and solid profile. Unlike the flat caps made of wool or tweed, these are made of wool or felt and are usually worn in the winters.
There's also a type for warmer weather, made of straws. Do both ascot and flat caps differ in construction? Well, yes! But can they be interchanged for each other at the same events? Definitely yes! Since both have similar designs, you can wear them for any casual and formal occasion.
19. Men's Berets

Among all the men's hats, berets have to be the most iconic due to their historical significance. From Che Guevara to Fidel Castro and many other revolutionists in history, the men's berets have been a part of every brave man's attire for some strange reason.
Perhaps it's the authority and bravery it screams or the political intellect it reflects? Whatever it might be, it has remained a unisex fashion accessory worldwide for quite a long time and continues to be.
Right now, it's loved and worn by both men and women, not only as a fashion accessory but also to express their solidarity with post-modern revolutionalist personalities.
20. Men's Boonie Hats

Men's Boonie hats are often a part of special forces warfare outfits in many countries worldwide. However, they are also quite well known among ordinary men, especially hunters. They are more or less similar to bucket hats, with a slightly bigger brim that can be folded and attached to the crown with buttons. This can be a good choice for an adventurer always on the run.
21. Men's Safari Hats

Are you stylish and have a "thing" for traveling outdoors? You certainly need something like a safari hat. As the name suggests, it is shaped just the way a traveling cap should be, with a long, round brim for protection, soft and light material, and an overall stylish profile.
Plus, there are countless color varieties in safari hats, which also makes them suitable for ladies. Combine its fashionable look with a waterproof feature, and you get an outdoor hat that compromises on nothing. Anyone would love it.
22. Men's Brimless Hats

Brimless hats are baseball caps without the usual long brim protecting your eyes from sunlight. They are only used in summers, as both a fashion accessory and head protection. Although not among the most popular types of hats in terms of fashion, people still like it as an excellent addition to their apparel. Perhaps underrated? Well, why not get one to find out ;).
FAQs
What are the different types of men's hats?
Well, men's hats consist of a considerable variety. Each type of hat is meant for different occasions and has a different purpose of serving. However, if worn on the right occasion, you can turn it into a stylish fit.
For example, a Fedora or a flat hat can be your best choice with a long coat and a suit. Similarly, a baseball cap will go well with jeans, so on and so forth. It all depends on how you want to look.
What are old man hats called?
The old man hats are also called flat hats. They were mainly associated with the working class back in the day until becoming one of the most iconic fashion accessories in the later years.
What men's hats are in style this year?
The hats that have remained immensely popular among men in 2021 and are likely to remain in fashion for the next couple of years include Fedoras, Beanies, Panama hats, and flat caps. Snapbacks also made it to the list, but they are pretty casual.
Can you wear a hat for business casual?
Well, as fashionable as hats are, wearing them as a business casual won't be a good idea at all, even if the rules allow it. But if you are still insistent, why not have a look at your office environment and etiquettes? If it seems fit, being a little unapologetic will not harm ;).
Is it rude to wear a hat in the restaurant?
Hat etiquettes suggest that a man should remove his hat when entering a building. That being said, it is considered rude to sit in a restaurant, office, or home with a hat on. However, this does not apply to more casual and modern wear like baseball caps.