A classic mix of traditional beanies cap with a baseball cap, brimless caps is a new Gen Z style trend that rocks every look.
They are highly breathable, less obstructive, and have a stylish, versatile essence to complement every outfit, irrespective of the weather.
To make sure you don't miss out on the latest trend, below given is the list of some stellar brimless/docker hats & caps you would like to look at. All the included items are of the highest quality and selected after deep research and comparison.
Choose whatever suits you!
Here are our 12 Best Selections For Brimless/ Docker Hats & Caps

1. UNDERCONTROL Brimless Sailer Vintage Hat

Available in a variety of beautiful colors, it's a high-quality cap made of 100% cotton.
The texture and feel are pretty soft, with a stellar outline that looks immaculately stylish and minimalistic when worn.
Besides, it buckles with a leather strap that is not only sturdy but adds up to its overall aesthetics. Men or women, teenagers or millennials, anyone would love it.
Purchase
2. Brimless Hat Men Casual Docker Cap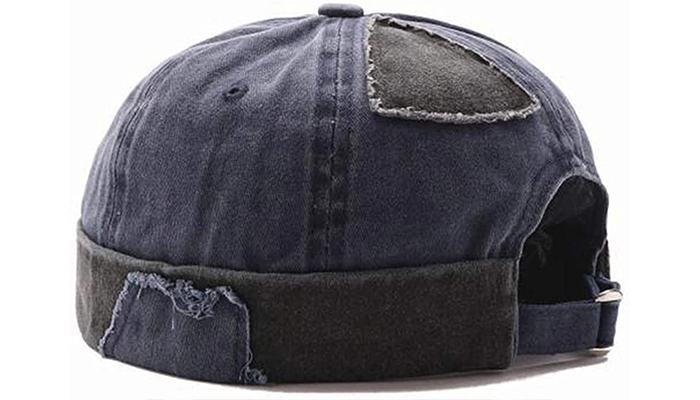 It's a cheap brimless hat with pure vintage vibes that don't fail to catch everyone's eye. The material used is denim, the same we get to see in jeans.
With an utterly minimalistic design combined with various simplistic colors, it goes well with every outfit and person, irrespective of gender and age.
It's an excellent choice for people who like it easy and comfy!
Purchase
3. UNDERCONTROL Brimless Sailor Fisherman Leon Hat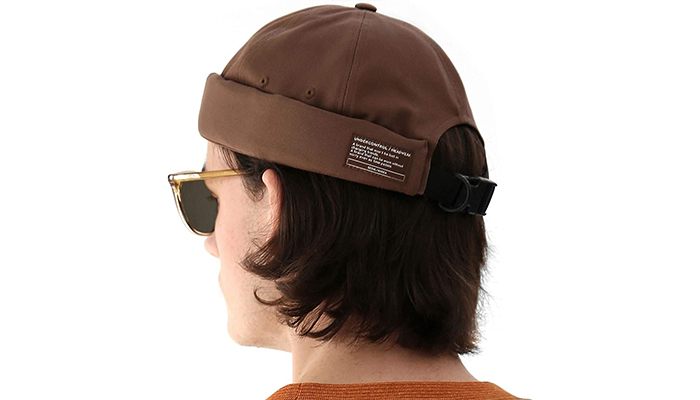 Another brimless hat from UNDERCONTROL, this one is more of a contemporary and stylish piece with the same premium quality.
Just wear it with anything! The material quality, as usual, is immaculate, with a variety of colors and sizes that most users regard as "dope."
Purchase
4. 4UFiT Brimless Docker Leon Hat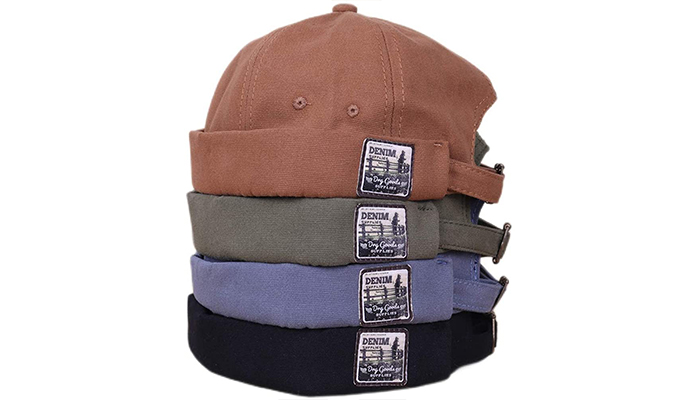 A little heavier than your usual brimless/ docker hats & caps, it features a six-panel design that not only makes it immune to deformities but also makes it an excellent fit for every head.
Highly breathable and with a retro fashion vibe, it's the perfect gift for every season.
Purchase
5. Zegoo Men Women Cotton Docker Cap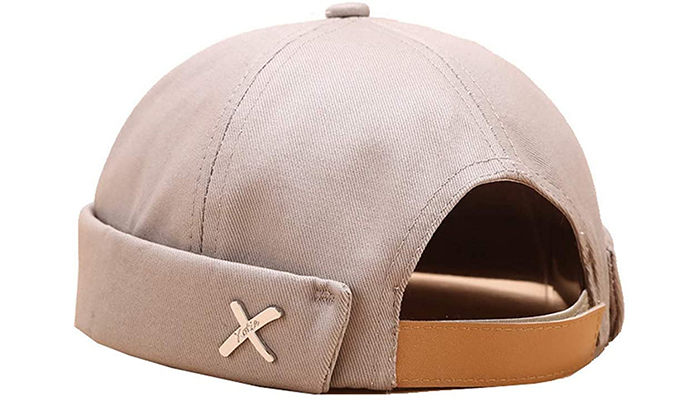 If you are into contemporariness and comfort, and that too at the price of your favorite candy pack, perhaps the Zegoo unisex docker cap might just be for you.
Made of 100% cotton, it is way lighter than usual docker caps. That too, with a variety of eye-catching fashionable colors.
You won't even feel it on your head.
Purchase
6. Croogoo Brimless Hat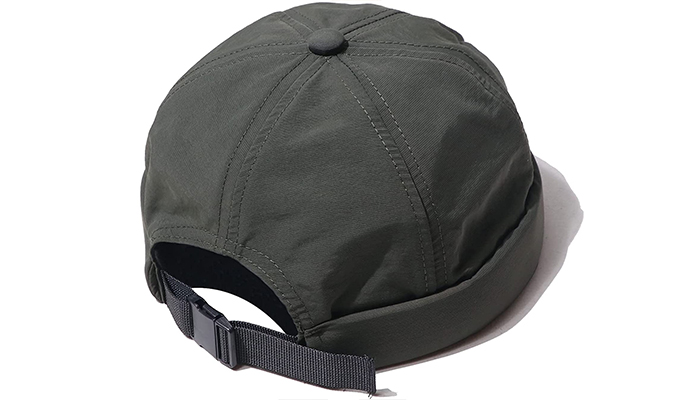 Entirely identical to your usual brimless hat, the feature that sets it apart is its 100% nylon composition.
Unlike the cotton-made caps, this gives it unique waterproof properties, making it an excellent option for any weather.
A perfect physical form of "weather is temporary, swag is permanent ;)."
Purchase
7. SnugZero Brimless Adjustable Cotton Cap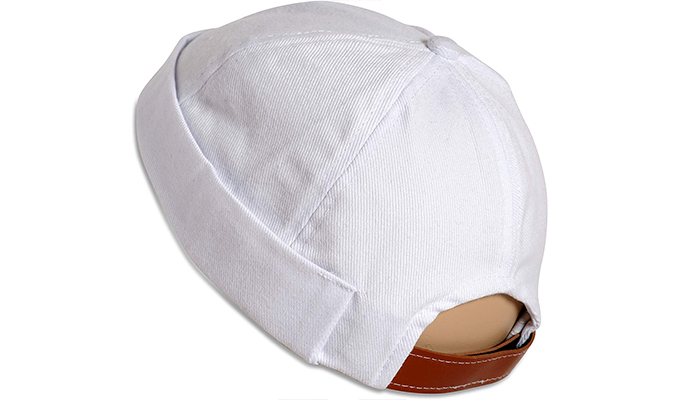 If you love to put on the old-school swagger, you can't miss this one!
The brand says that the Snugzero cap design is entirely based on the "genuine" docker design that sailors used to wear back in the day.
That said, it's a 100% cotton-made piece with an adjustable leather strap that makes it a perfect fit for every head shape.
Purchase
8. Winmany Unisex Retro Brimless Hat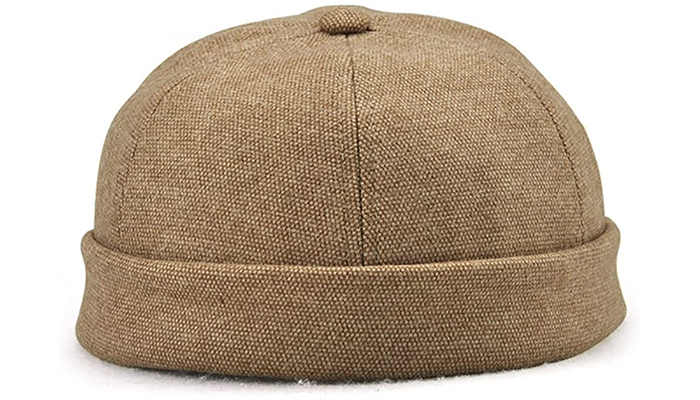 An elegantly designed hat, the winmany is undoubtedly going to get you compliments from people.
It's relatively thick than your usual docker cap but very soft and comfortable regardless.
The material quality is excellent, with a design that suits both men and women. Just choose the size carefully as it's always a cm longer than shown.
Purchase
9. Croogo Unisex Brimless Docker Cap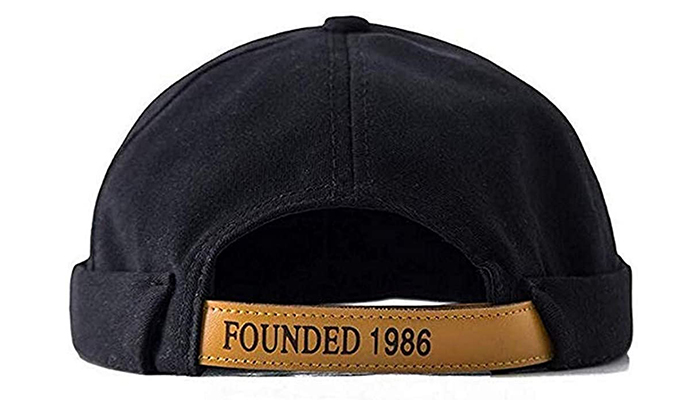 A premium quality brimless coder cap for the money; it is designed for every occasion where looking "cool" is absolutely necessary.
With a nice texture complemented by trendy colors and adjustable fit, it's equally breathy and comfy.
If you are looking for something to suit your daily outfit or party apparel, this one might interest you.
The best thing? The brand gives a 30-days money-back guarantee.
Purchase
10. Clape Unisex Adult Men's Baseball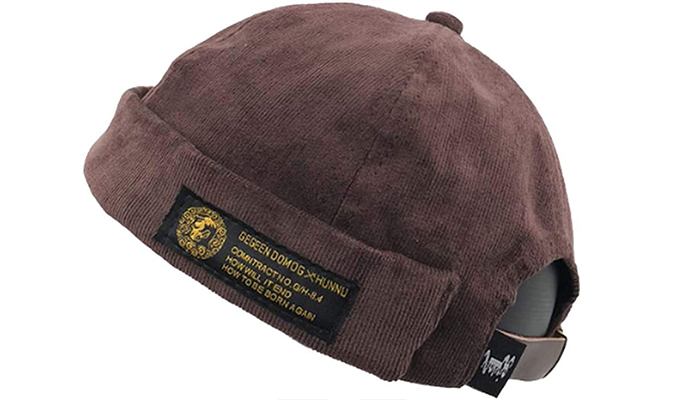 First things first, it's full-fledged winter apparel, so you can skip this straight away if you are considering something breathy.
If not, then you are looking at one of the most aesthetically pleasing, warm, and soft brimless/ docker hats & caps that there are!
It's cool, classy, and has color varieties perfect for everyday use.
Purchase
11. FASHIXD Men's Hats Docker Cap Hats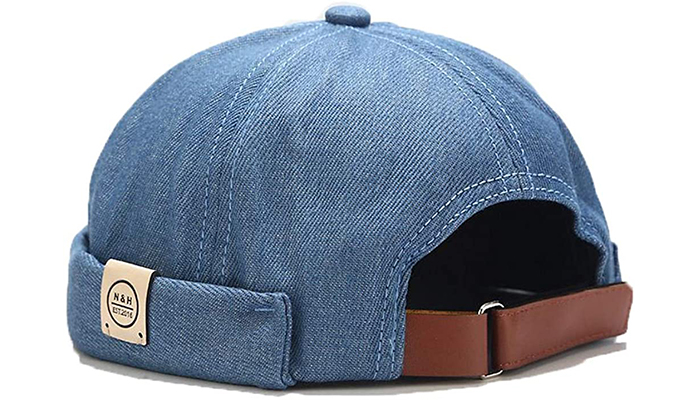 The first thing you'll immediately notice about this cap is the sea of colors it's available in.
What makes it even more remarkable is its texture that looks different on every color without losing its natural softness and breathability.
Whether you, your other half or your family, there's something to pick for everyone.
Purchase
12. Croogo Unique Docker Beanie Watchcap

And with this item, ladies and gentlemen, Croogo makes its thor entry to our list.
The Croogo unique docker beanie watch cap combines goodies of vintage and contemporary styles with a touch of classiness that gives it its "unque" status.
Warm, breathy, and adjustable, there's nothing to dislike
Purchase
FAQs
🤔 What is a brimless hat?
Brimless/ docker hats and caps are actually a mix of traditional baseball caps with beanies. They usually contain a strap for adjustment, with no visor. Besides, they are made of lightweight material and can be worn for both style and warmth.
🧐 Who wears brimless caps?
To put that simply, everyone loves swagger. However, the use is also prevalent in the working class, where keeping the hair maintained isn't possible all day long. Maybe you don't know, but the history of brimless caps traces back to sailors who couldn't wear visor caps because of their visual obstructions.
❓ What is the point of a brimless/docker hat?
While wearing a baseball cap, we often can't use a headrest or pull on a hoodie because of the visor. A brimless cap frees you from this obstruction. While it protects or warms your head, it fully maintains your swagger irrespective of the outfit.
👀 Who makes the best brimless hats?
If we talk about a mix of quality and value, settling down on Croogo brimless caps will be your best best. However, if the point is to get premium stuff with price out of the question, brands like UNDERCONTROL are the best option for you.
🙄 Are docker/brimless hats in style?
Be it millennials or gen z, docker/ brimless hats are used by everyone. From day-to-day duty hours where hair protection from the sun is inevitable or just a casual day where one wants to maintain their style, brimless hats are the way to go.
👁️ Where did docker hats come from?
Docker hats were used by sailors in the 18th century when trading goods were transferred from continent to continent by ships. The use of docker hats among the common folk became prevalent in the 1930s and continues to be popular.