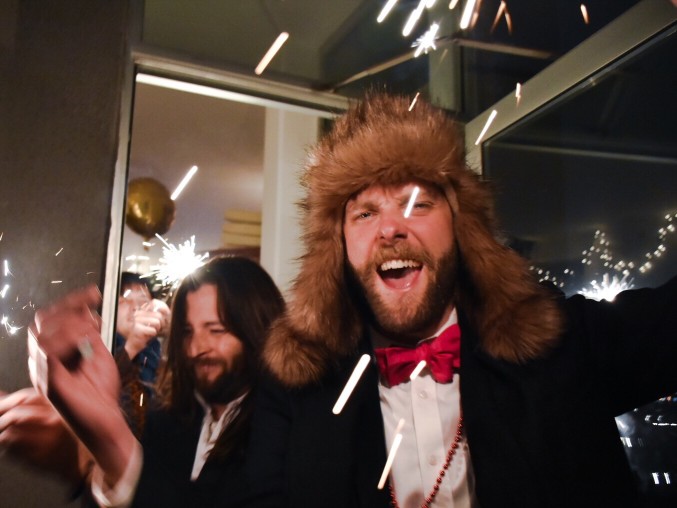 In areas with temps below zero degrees with cold winds accompanying it, feeling headache and earache with a chilly face is a familiar story. And let's get honest here, putting on a beanie cap in such a bone-chilling climate doesn't help much.
It would help to have something more furry, cozy, and engulfing that protects your entire face from the harsh cold.
And nothing does it better than a trapper cap.
They have the style of an aviator cap with the furriness of Ushanka, with flaps insulating your overall face.
Although trapper hats aren't something that we would place among the most trendy fashion duds, they work great for a man (and women) with an affection for hunting, fishing, skiing, or even casual use.
Below given are some of the best men's trapper hats you would like to look at:
1.  Fjallraven- Singi Heater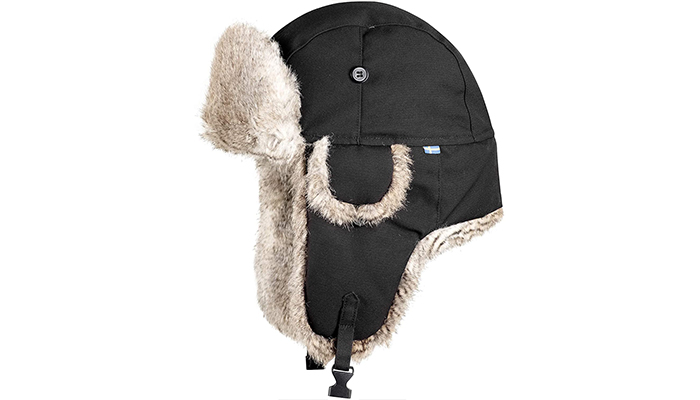 Designed for extreme weather, the Fjallraven- Singi Heater will protect you like a boss. This trapper cap is made of high-quality cotton and polyester, with acrylic fur built to last. With this covering your head, the only complaint you will have is overheating!
Purchase
2.  Pendleton Faux Fur Trapper Hat

Love to keep it colorful? Perhaps you should look at this one. The Pendleton trapper hat is another completely synthetic item with excellent artistic coloring that enhances its aesthetics. It is covered with faux fur throughout, with a touch of gentleness that never fails to keep you cozy.
Purchase
3.  Chaos Men's Dylon Wool Blend Trapper Hat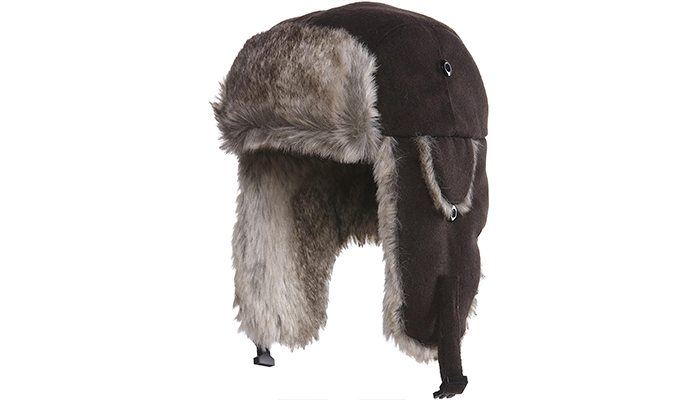 A treat for our minimalist buddies, the Chaos Men's trapper hat is as simple and soft as it can get. When combined with the faux fur inside, the wool-made exterior makes it one of the warmest out there. Besides, the inclusion of polyester ensures extra durability and insulation. And It's unisex!
Purchase
4.  Zavelio Unisex Shearling Sheepskin Leather Aviator

Be it you, your little ones, or your better half, Zavelio's unisex trapper hat is for all. Made with naturally warm and 100% sheepskin, it's as light and comfortable as you can imagine, with cozy goodness like nothing else. Moreover, there's a variety of bright and simple colors to suit everyone. The pure leather finish makes it a durable piece that will last for several winters.
Purchase
5.  Ergodyne N-Ferno 6802 Thermal Winter Trapper Hat

Running on a budget? Perhaps this is what you were looking for. With a water-resistant outer nylon shell, decent color, and excellent warmth, It's a versatile piece that will easily get you through the harsh winter winds. Just be careful about the size, and you're good to go.
Purchase
6.  Comhats Aviator Trapper Hunting Cap

Where conventional trapper hats cover your ears, cheeks, and head, the Comhats trapper hunting cap protects your entire face with an additional mask, leaving space for your eyes. The material used is polyester and cotton, with faux fur that ensures extreme warmth. If you're more into outdoor or sports activities, this might be a perfect fit for you.
Purchase
7.  Connectyle Warm Trapper Hat Windproof Russian Hats

Resonating pure Russian essence, this trapper hat looks and performs just like its previously mentioned counterpart, except its furrier, with an internal plush lining that takes insulation and comfort to the next level. If you're into stuff like skiing, snowboarding, or hiking, where dealing with cold winds is probable, this can be a great choice.
Purchase
8.  M MOACC Winter Trooper Hats for Men and Women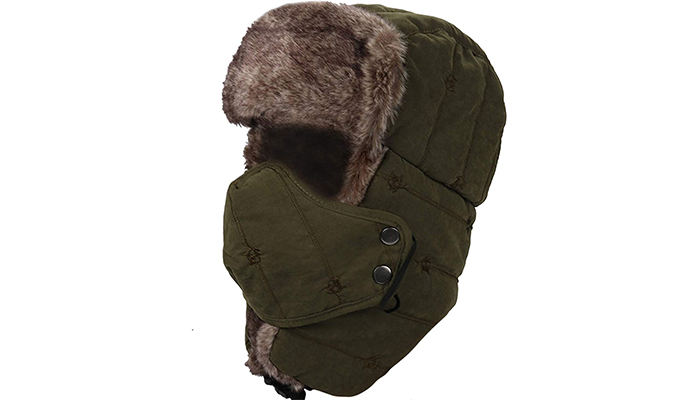 A cool variant of the Russian Ushanka, the M MOACC is a minimalistic trapper hat that focuses on the basics. It's utterly similar to the previously mentioned caps in terms of design and material, except for the cool embroidery on the shell. Besides, it comes at a highly attractive price. So if dealing with solid wind currents is your everyday story, this might not be a bad choice.
Purchase
9.  Heat Holders Trapper Hat

Apart from excellent insulation and warmth, the specialty of this trapper hat is its waterproof outlining. This makes it a reliable fit for every climate. Moreover, It's enduring, adjustable, and has a price that makes it a perfect fit for normal budgets. Not to mention the classy, minimalistic design.
Purchase
10. Mad Bomber Trapper Hat

Another unisex addition to the list, this one's a simple trapper hat with a solely convenience-based design. The ear flaps fasten with a snap and can also be folded up to let your ears breathe. Additionally, it is light enough not to weigh you down.
With nice quality and a reputed brand name behind it, there's nothing you wouldn't like.
11. Dickies Men's Charcoal Buckle Sherpa-Lined Trapper Hat

Be it workwear or casual apparel accessories, Dickies is a brand well-reputed for the quality and craft reflected in its products. And this trapper hat is no exception. It contains 60% wool that makes it equally light and insulating. So be it outdoor use, sports, and even working environments, dickies has got your…Ummm…head?
Purchase
12. Columbia Men's Winter Challenger Trapper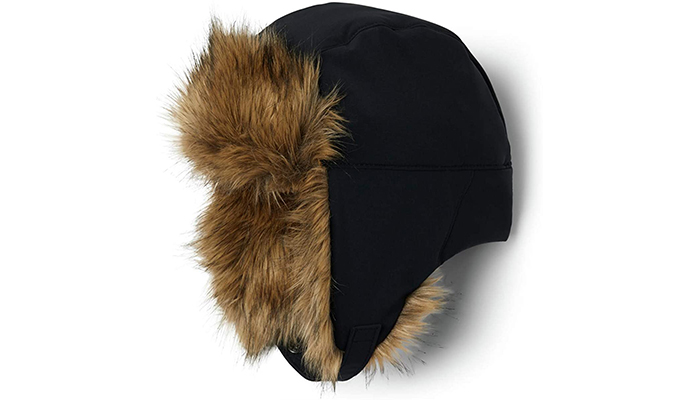 We would not recommend it for brutally harsh climates; the Columbia challenger trapper hat still holds up as one of the top contenders for best men's trapper hats. It's feather-light, moderately insulating, and simple enough for daily use. Just make sure you go for the right size, as it tends to fall short on bigger heads. You can also get it for your elderly family members who are sensitive to the cold.
Purchase
13. DTDYG18 Men's Fox Fur Hat Genuine Leather

The DTDYG16 trapper hat is one of those rare pieces that are made of real fox fur. It's lusciously warm and fluffy, with a touch of shine, characteristically associated with fox fur. Male or female, anyone can use it as a cold-weather fashion dud or just for its snug feel.
Keep the flaps hanging, and it's an ushanka, tie them up, and it will resemble a papakha.
Purchase
14. Funky Junque Men Trapper Hat

For all that we know, nothing gets funkier than the Funky Junque trapper hat. Apart from the great design and price, you get to choose among various styles, sizes, and colors. So if you're looking for something to buy for yourself and your family, there's a good chance you might find the great variety useful.
Purchase
15. City Hunter W200n Premium Trapper Hat

Well, if we look beyond the typical not-so-colorful hunter profile, this is the cheapest good trapper hat you will ever come across. The best thing? It still gets the job done and will withstand extreme conditions. If a bang for the buck is what you desire, you shouldn't be looking any further!
Purchase
16. Guide Gear Men's Leather Trapper Hat

Although it's a fact that the trapper hat is particularly famous for its snug and wholesome feel, the guide gear men's leather trapper hat gives it a touch of style with its leather shell. It also has water-resistant properties, making it a versatile partner for every weather.
Fashion-conscious or not, you will love it both ways.
Purchase
17. Mysuntown winter trooper hats

Durable polyester at the outer shell and fox fur at the inside, it is a simplistic, cozy, and equally versatile cap you can wear on several occasions. Whether it's your children's favorite snow sports, a job site, or hunting season, you will find it handy on the go.
Purchase
FAQs
🤔 Are trapper hats in style?
Although the use of trapper hats is particularly associated with sports, hunting, and septuagenarians ;), their use has become quite prevalent among teens and adults in the past few years.
However, regarding the style factor, it depends on where you live, plus your age! In places with extreme cold, they are used as a fashion accessory as well as protection.
🙄 Are trapper hats good?
As far as cold protection is concerned, there's nothing better than a trapper hat. Where simple beanies cover your head and ears, trapper hats ensure full-face safety with flaps surrounding your cheeks and chin. Some even have a mask for nose cover.
🧐 Why is it called a trapper hat?
As the hat of such type was consistently used by hunters or trappers in the start, it became closely associated with the particular class, and hence that's where the name found its origins.
👀 What is the difference between a trapper hat and an ushanka?
An ushanka is completely covered with fur from the inside, while a trapper hat contains (mainly) leather at the interior and fur at the flaps and the front. Moreover, its shape resembles an aviator cap.
❓ What do you wear with a trapper hat?
For instance, there's no particular outfit especially matching with a trapper hat. However, since you must be using it in severe cold, a furry jacket with jeans is quite in trend with its trapper hats.
🤔 Why do trapper hats have a front flap?
Its primary purpose is to insulate the face, chin, and jaw region of the face. There's also a mask with some trapper hats to protect your nose and overall face from the devastating effects of extreme cold, e.g., frostbite.