Most men are coming to understand that hats are a fun accessory that will keep you cool in the sun while enhancing your style. These effortlessly stylish accessories are a timeless part of every sophisticated man's wardrobe.
They go with almost anything and are a must-have for summer fashion.
Buying the right hat is a lot like choosing other accessories for your wardrobe. Select the fabrics that will work with your skin well. Also, pay attention to the style of the hat.
With a bit of practice, you can pull off any style, but you can start with the ones that work effortlessly for you.
When you go hat shopping, we urge you to consider any of the following picks.
1. Quiksilver Pierside Straw Hat

For an influential beach vibe, consider this alluring lifeguard straw hat. It is made from 100% Raffia Straw Fiber. This, combined with the wide brim design of the cap, gives you a comfortable feel and fit. The design features a lined headband to enhance comfort. The adjustable drawcord shin strap promises a precise fit for anyone.
Purchase
2. Fj¿llr¿ven Abisko Summer Hat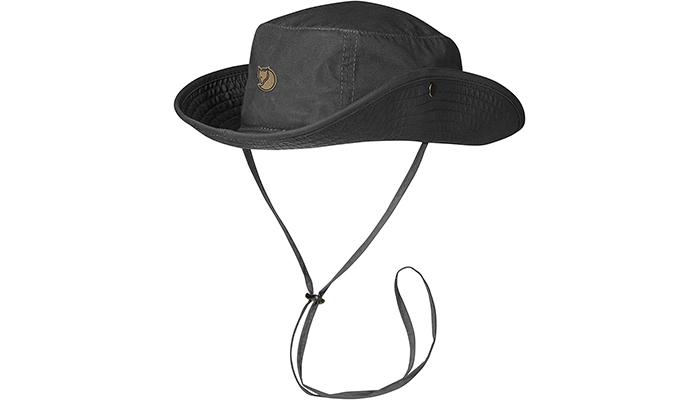 For something simple, comfortable, and functional, look for this stylish hat. It is made from cotton and polyester. This powerful combination gives you a comfortable and absorbent hat ideal for any skin type. The design features a wide brim with a foldable option for a different style. It comes with an adjustable chin strap for comfort.
Purchase
3. Under Armour Blitzing 3.0 Cap

With simple designs and a comfortable shell, you will enjoy this stylish hat from Under Armour. It is made from a combination of Polyester and Elastane. This makes it highly absorbent and offers stretchiness for a good fit. It is also resilient, so do not worry about the shape. The micro-thread fabric gives superior visibility, and it comes in multiple colors.
Purchase
4. Dorfman Pacific Co. Soaker Hat

For something breathable and bold, we insist on this stylish hat. It is made of a combination of polyester and nylon. Therefore, it is lightweight, easy to clean, and modern. Part of the design features mesh sides to help with breathability. Adding this to your outfit will help you look cool while staying cool.
Purchase
5. Carhartt Canvas Cap

From a champion of hat design comes this stylish and functional canvas hat. It promises to sit lightly on your head while protecting you from the sun, thanks to the cotton build. It is also easy to clean and will dry quickly if the water fun gets a little out of control. The design features an adjustable closure for a perfect fit, and you can expect great breathability.
Purchase
6. Brixton Men's Hooligan Driver

For a little bit of finesse to your outfit, this stylish and functional hat will do. It is made from a combination of polyester and wool. This makes it a great hat for the winter as well. The hat's design makes it one of those rare accessories you can wear to the office and still look professional. It has a custom lining for comfort and comes in multiple colors.
Purchase
7. EINSKEY Sun Hat

Outdoor adventures deserve something functional. This hat will give you just that while maintaining an effortless sophistication. The polyester shell makes it suitable for breathability and water repellence, both needed for outdoor activities. It has an adjustable drawstring, and its lightweight nature makes it easy to transport. The hat comes in multiple colors to fit your style.
Purchase
8. Columbia Mesh Snap Back

This classic design of caps ensures you look stylish while staying cool, suitable for the summer. It features a shell with mesh lining at the back to enhance breathability, perfect for hot days. The cotton elastane combination gives you a perfectly fitting hat with unmatched resilience. Overall, it offers excellent round protection for the head.
Purchase
9. UNDERCONTROL Brimless Sailor Hat

For something unique in design guaranteed to keep you warm in the winter, consider this stylish hat. It is made of 100% cotton for a smooth texture that rests nicely on any skin. The cotton also offers breathability and warmth while maintaining high absorbency. The back has an adjustable buckle for a perfect fit, and since it is brimless, you can style it like a beanie.
Purchase
10. LADYBRO Trilby Hat

Fedoras are always stylish for the summer. Best of all, they are easy to style with professional and smart-casual outfits. If you think you are not ready for it, think again because it is the perfect one. It is lightweight and will rest comfortably on your head. The hat is resistant to UV rays so that you can step out in the sun stylishly.
Purchase
11. C.C Exclusives Distressed Cap

This stylish hat encompasses everything modern and millennial. It is made of 100% cotton with a distressed denim design. This makes it attractive while offering excellent breathability and comfort. The back features hook and loop closure, and it has a crisscross design to accommodate hair in high and low ponytails.
Purchase
12. Volcom Full Stone Flexfit Hat

This encompasses the timeless and practical design of baseball caps. It is made from a combination of polyester, cotton, and elastane. Therefore expect a good fit with room to stretch, superior breathability, and overall lightweight nature. The front panel has embroidery that adds a stylish touch. It comes in multiple colors.
Purchase
13. Tommy Hilfiger Ardin Dad Hat

From Tommy Hilfiger comes this stylish dad hat. Luckily the design ensures that you don't have to be a dad to enjoy its benefits. It is made of 100% cotton with a tastefully placed logo at the front. The cotton offers a smooth surface with excellent absorbency and unmatched breathability. The hat is fully adjustable and comes in multiple colors.
Purchase
14. Tommy Hilfiger Dad Baseball Cap

This is another stylish hat from Tommy Hilfiger that promises functionality and an air of sophistication. It is made of 100% cotton, good breathability, and a lightweight feel. Cotton is the best for all skin types, plus it is easy to clean. It has an adjustable metal buckle and features a six-panel design for durability.
Purchase
15. LINDO Trucker Hat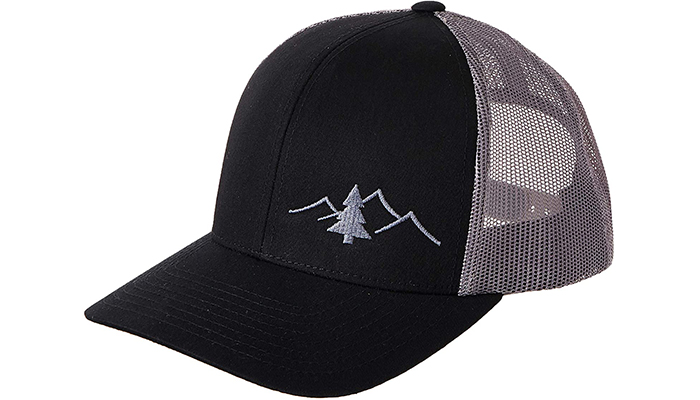 You can expect quality and comfort from this stylish trucker hat. The simple design is attractive, as is the lightweight feel, which promises comfort on any head. The combination of a solid front with mesh back promotes breathability, ideal for hot days. The clean design promises durability, and the logo captures a spirit of adventure.
Purchase
16. Quiksilver Bushmaster Bucket Hat

This stylish cotton hat is created for outdoor adventure. It features pull-on closure for a perfect fit. Additionally, it has elegant embroidery at the front for easy identification. It is the best one for fishing and outdoor activities.
Purchase
17. melin Trenches Hydro Hat

The snap closure of this hat provides a perfect fit. However, the main allure lies in the material of the cap that provides resistance to water, which also makes it floatable. The interior has moisture-wicking properties to keep you dry always.
Purchase
18. Obling Sun Hat

The rugged design will attract you from the word go. However, you will stay for the superior breathability and comfort brought by the cotton materials. You will also enjoy drawstring closure, a wide brim, and mesh panels. It comes in multiple colors to match your style.
Purchase
19. Calvin Klein Adjustable Cap

From Calvin Klein comes this stylish and designer cap that will have people turning heads. It does not sacrifice style from functionality. This is proven by the cotton shell that offers comfort, breathability, and absorption. It has an adjustable strap and comes in multiple colors.
Purchase
20. Hurley Phantom Sun Hat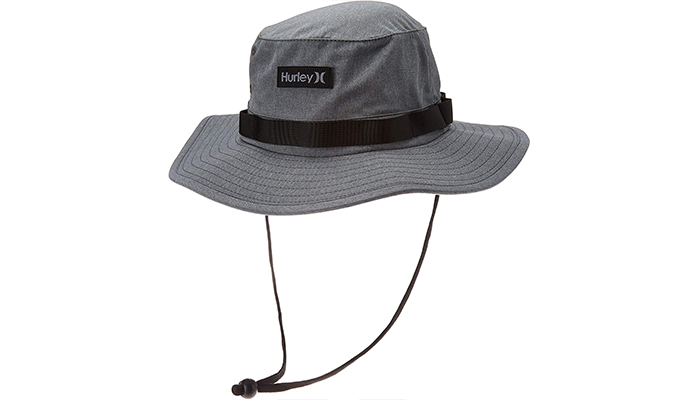 This sun hat is made from polyester and spandex for a tight but stretchy fit. This full-brim boonie provides adequate coverage for the whole head. It has an adjustable drawcord for a perfect fit. It has a stylishly placed logo and comes in two colors.
Purchase
21. John Deere Core Cap

The cotton fabric on this cap is soft, comfortable, and will work well for any season. Besides comfort and breathability, you will enjoy the style and protection from the sun thanks to this cap. The back has an adjustable band for the perfect fit.
Purchase
22. Wallaroo Hat Company Gabe Fedora

This is a stylish cap designed for professional style. It is made from poly-straw with a cotton lining for breathability and comfort. The modern design makes it easy to style, while the durable design makes it a lifelong companion with proper care.
Purchase
23. Kangol Army Cap

This is another timeless design cap made from breathable and comfortable cotton. It also has a little spandex to give you a stretchy fit. You will love the secret crown pocket to store essentials on the go. Finally, it comes in multiple colors.
Purchase
24. ARIAT Twisted Weave Cap

For bold and dramatic flair on the beach or at a pool party, bring this stylish hat. It has a wide brim for a comfortable fit. It has an elegant headband that adds sophistication to its appearance.
Purchase
25. Comhats Fedora

This is another fedora that will look good with casual outfits. It is made of paper straw, has a wide brim for an easy fit, and will protect you from the sun. It has an effortless allure to keep you looking sophisticated.
Purchase
26. KBETHOS Patch Military Cap

Finally, consider this military-style cap made from cotton for durability and comfort. It features an adjustable closure for a good fit. It is lightweight, with a modern vibe perfect for street style.
Purchase
Final Thought
Before you buy any hat, ensure that it fits you well. Also, since caps are not going away any time soon, consider purchasing more than one in various styles. They make the perfect accessories that frame your face, make you look younger, among other functions. Just be sure to wear them with confidence.
FAQs
✅ Which type of cap is best for men?
Baseball caps are best for street style, while floppy bucket hats are best for outdoor adventures. Fedoras are reserved for professional outfits and parties.
🤗 What is the best brand of hats?
Quiksilver is a brand that has impeccable designs that offer the perfect blend of style and functionality.
🥇 What is the most popular hat?
The baseball cap is the most popular hat. It is timeless and frames any face well while protecting you from the sun.