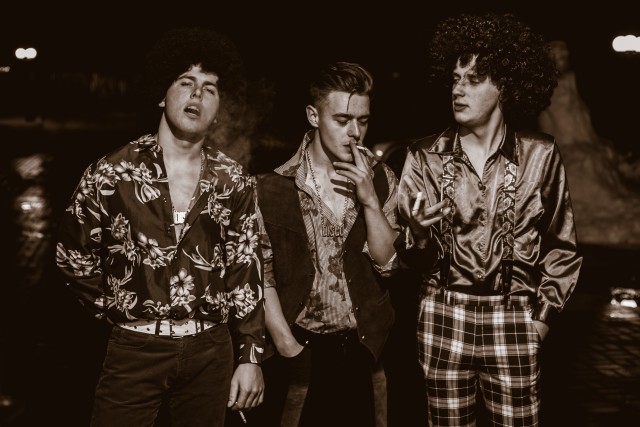 Men's fashion has gone through a lot of evolution over time, with each decade bringing up something new to the table.
To ensure you don't miss anything and stay up to date with the fashion trends, whether retro or modern, we have come up with 49 fashion styles for men you don't want to miss.
So let's jump into it without any ado!
In the following part of the article, we will discuss different fashion styles, tips and tricks on rocking the look, and everything else you need to know. That being said, let's get to the real stuff!
1. 70s Fashion Style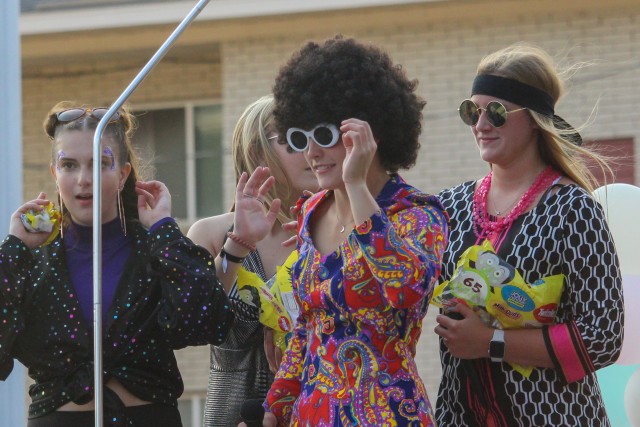 70s fashion is all about bold and pretty daring outfits. Thus, 70 fashion style is more of rocking a wide array of bright colors complemented by wide pants, platform shoes, long collared shoes, etc.
To perfectly rock the look, you have to take the help of some customization here since 70s fashion is quite rare these days. Moreover, a pinch of boldness will help pull it off in a world of minimalist style.
2. 80s Fashion Style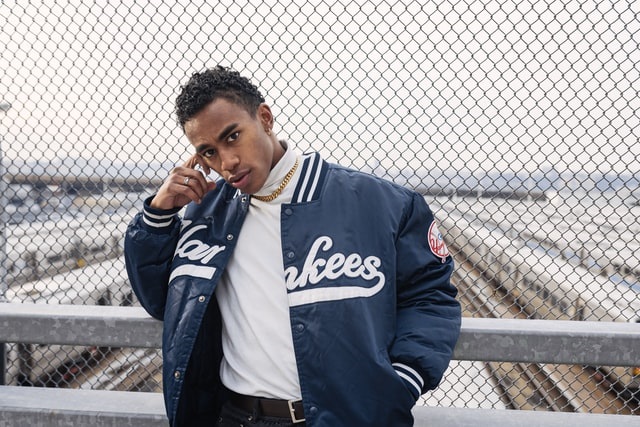 In a nutshell, 80s fashion is all about dad jeans and denim jackets. However, T-shirts and loose shirts are also quite popular among teenagers and adult men. Some also refer to the 80s as the time of "excess" of bright colors and catchy silhouettes.
You can rock the 80s fashion style by wearing anything, including preppy polo shirts and other outfits like overall denim, short shorts, and tight tees. Athletic wear is also a pretty popular fashion from the 80s.
3. 90s fashion style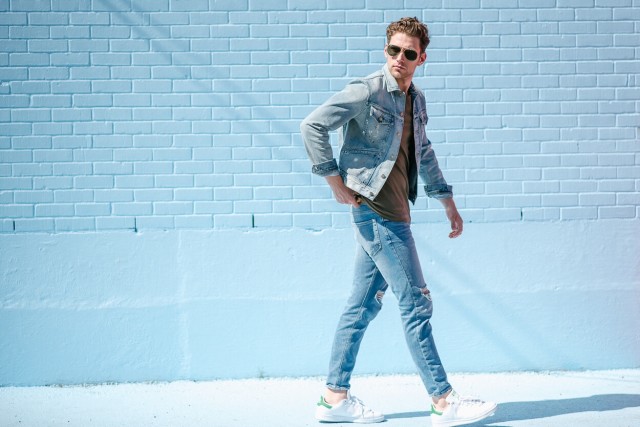 The 90s era is still considered the peak point of men's fashion. It consisted of many men's fashion, from minimalism to excess and anything in between. It still serves as an inspiration for many fabulous men's looks.
To get the 90s fashion, just pick up your turtleneck, pair of baggy jeans, and those oversized windbreakers from your wardrobe. Or, if you want to go a bit more casual, you could use your denim jackets instead.
4. Artsy style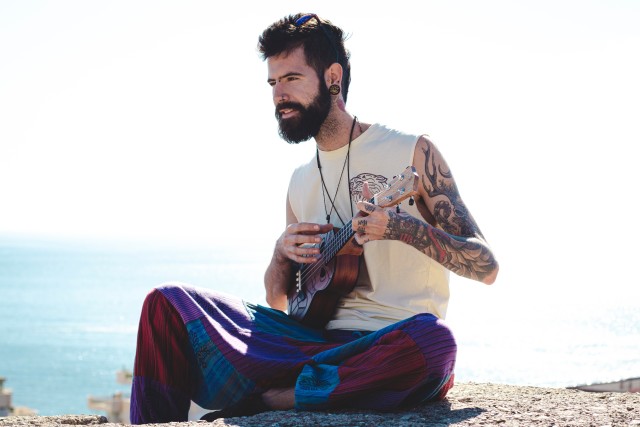 Artsy style is all about looking unique. Thus, it has a lot of hippy influence when studied closely. It's all about expressing your overall personality through your outfit. This means you must go a bit out of the box, unique, like yourself.
As to what precisely should you wear to look artsy, perhaps anything? There's no fashion clothing attached explicitly to this style. So as long as it puts a little bit of 'you' out there, anything could be artsy ;).
5. Athleisure style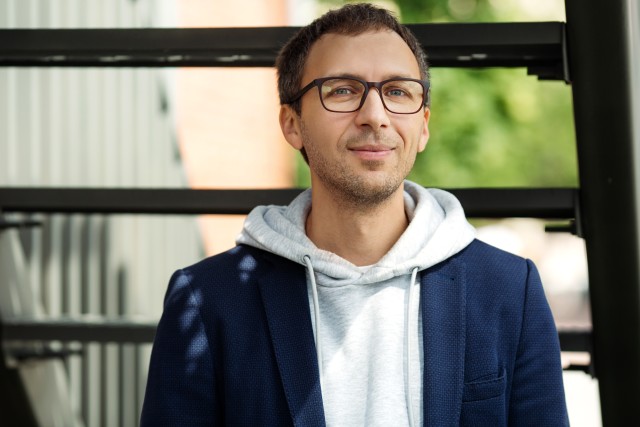 The athleisure style combines various aspects of casual and athletic wear and turns them into a beautiful combination of convenience and style.
The athleisure style focuses mainly on providing the wearer ultimate comfort and mobility and keeping the body ventilated throughout the day.
How to get the look? Well, it has to be the easiest among all. Mix some sporty stuff with your usual daywear, like a blazer instead of a jacket. You have successfully pulled off your athleisure style!
6. Beach bum style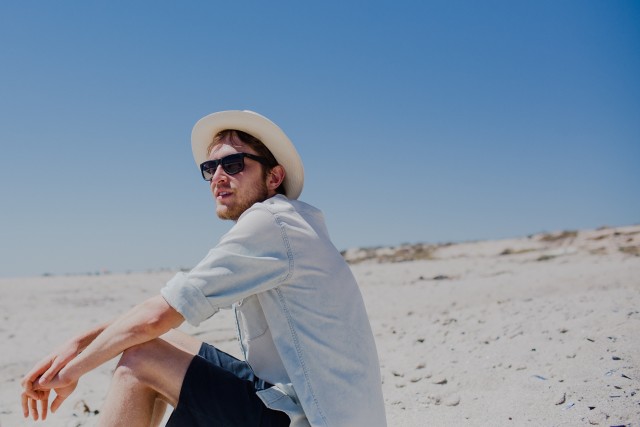 As the name suggests, the beach bum style is more exclusive than the standard men's style. This means you would only like to get the style in specific situations, like a beach vacation.
The Beach bum style concentrates mainly on giving you the "feel" rather than making you look good. Thus it includes everything from JNCO jeans to muumuus, robes, pastel polos, and sandals.
It's one of the best men's fashions you would want to get for summers.
7. Biker Style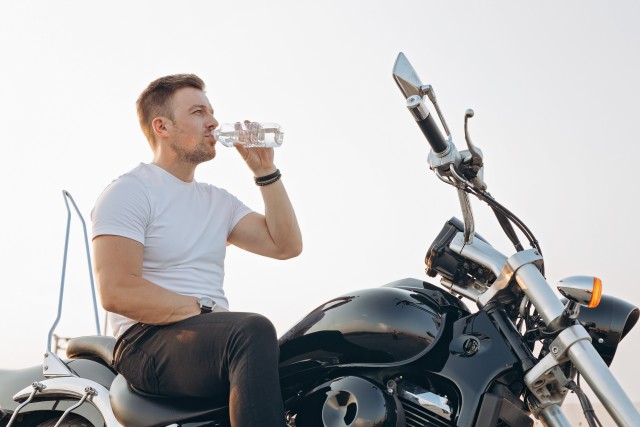 As much as bikers don't care about fashion, they have ironically influenced alternative fashion for the past few decades without even knowing.
Biker style blends the traditional rock and roll style with the modern gear for a complete look. That being said, it includes everything from denim jeans to skull emblazoned t-shirts and even spiked jackets.
Pair it with a slid pair of ankle boots, and you are just what bikers are all about; toughness and a don't-mess-with-me look all day long.
8. Black tie

If you have spent even a moment in a formal setting, you must already know what a black-tie look is all about!
It's a dress code that requires you to wear a dinner jacket that matches the trousers, a pleated white shirt, black oxfords, and a bow tie. You can also wear a waistcoat or a cummerbund for a more sophisticated look.
How to make the look? You already know it, I guess?
9. Bohemian style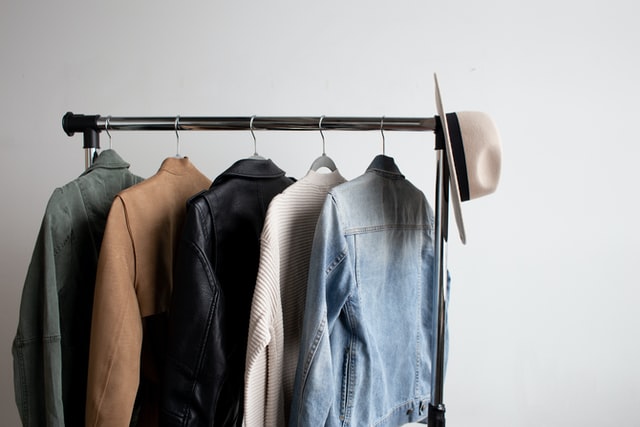 The Bohemian style, at some point, correlates with the artsy style, both all about being out of the box and self-expression.
It primarily consists of wearing bright colors and bold patterns. All you need to do is get some light-colored ripped blue jeans or the light-colored slacks you haven't used for a while to get the style.
Now pair them with a nice button-down shirt and a pair of low-cut shoes, and there it is! You are a full-fledged bohemian fashion freak.
10. Business casual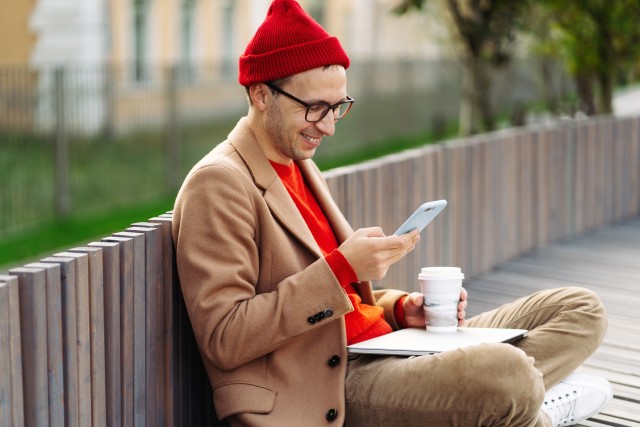 Business casual is about blending formal dress code with something less restrictive and casual without compromising the professional attire suited for the office environment.
Just to give you an idea, some famous and most preferred combinations for business casual include business dress pants and khakis paired with sweaters, button-down shirts, oxford shoes, loafers, and brogues.
You can also optionally wear a belt that matches the color of your shoes, but that's not something we would highly recommend, especially with dress pants.
11.            Business formal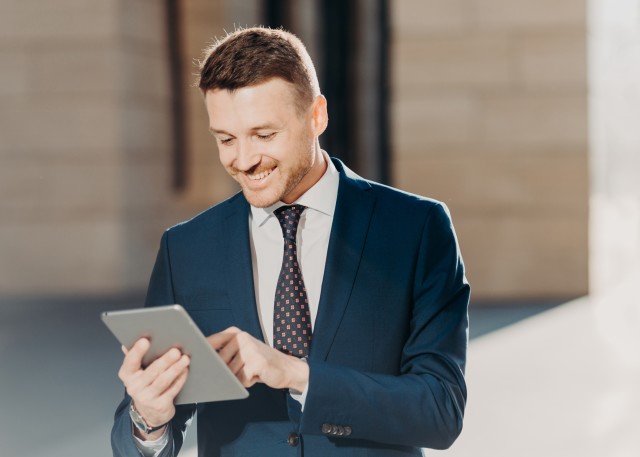 Business formal attire is different from business casual. It refers to a more crisp, neat, pressed suit with no wrinkles. It is trendy among individuals who work in a strict office environment.
To successfully pull off this look, wearing a black coat with a white button-down shirt is quite common. Wearing a tie will also add up to your overall look. However, it must match your jacket and shirt's overall tone and color.
12. Casual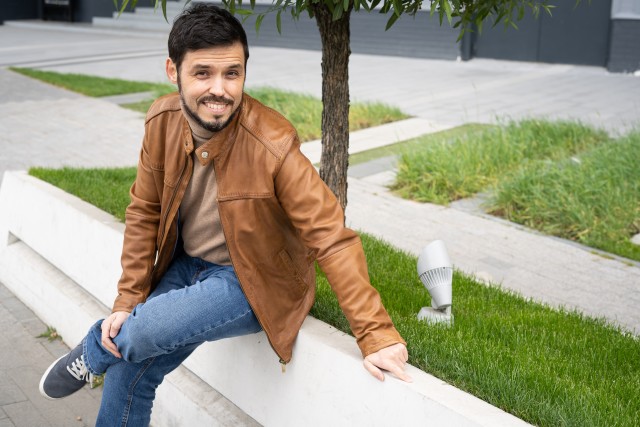 A casual dress is less formal than a business casual or formal business dress but less informal than streetwear. It basically means pairing up a pair of denim jeans with a more tight t-shirt or a loose polo shirt, depending on your preference.
One of the most essential things about casual dressing is that you shouldn't overdo anything. Remember, it's all about keeping the balance. You just can't go out in your nightdress pajamas, nor should you wear any torn denim.
It's all about feeling…normal?
13. Cocktail attire

In the most straightforward words, cocktail attire means wearing a semi-formal dress that can keep you suave from day to night without any problem. It usually includes a suit with dress shoes and a shirt, complemented by a simple or bow tie.
If you feel the dress code is more casual, wearing a blazer with a dark-colored pair of jeans will also do. It's somehow at the middle line between casual daywear and formal evening attire, keeping you all relaxed and sophisticated at the same time.
14. Country club style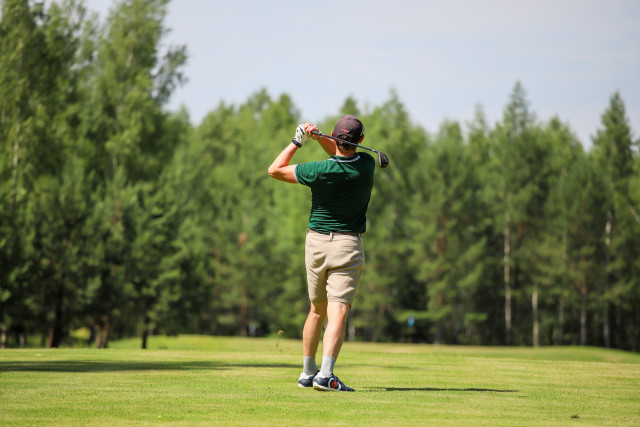 Country club-style is more about simplicity. Thus, there's nothing over-the-top that we see in other trends. In fact, even the most casual clothes are confined to the limits of gentlemanhood.
Generally, country club attire consists of tailored slacks, or more commonly, Bermuda-length shorts. The exciting thing is, nothing is distinguished between boys and adults here.
All are required to wear the same attire. Moreover, untucked shirts are strongly prohibited in the country club style. This means you would like to be a bit careful if you want to follow the fashion.
15. Cowboy Style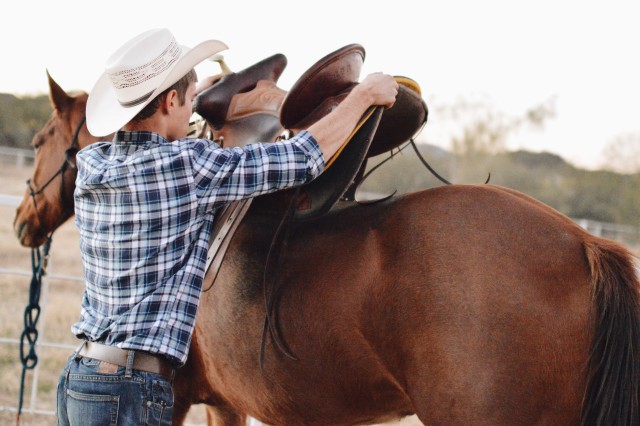 One thing to know about the cowboy style? It's not something you would like to pursue as daily wear until you are from the countryside where wearing similar attire is somehow close to everyday routine.
To rock the cowboy style fully, wear a long-sleeved button-down shirt with a pair of durable and little baggy jeans. Complement it with leather boots and a hat, and you are a full-on west American bounty hunter.
Again, the style is a bit out of the box, so you have to be bold.
16. Cyberpunk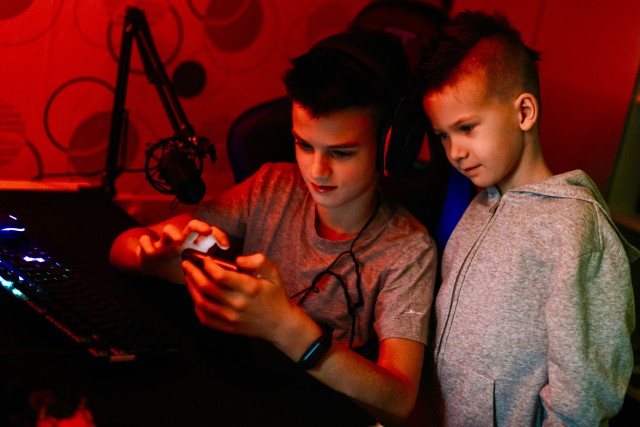 Cyberpunk fashion is also known as the "futuristic gothic fashion." Also known as the tech ware, it is heavily influenced by sci-fi movies of different generations, including The Matrix and Blade Runner.
The key features of this fashion clothing include wearing shiny black boots, trench coats, and usually overall black clothing. The fashion is equally popular among women, with all the outfits almost unisex.
It's all about giving your attire a "high tech low life" aesthetic.
17. Disco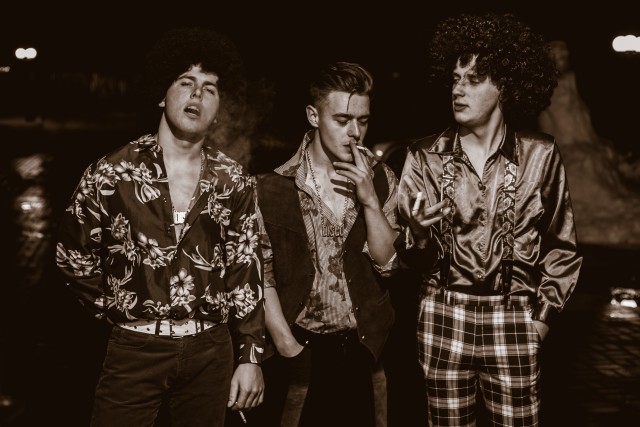 Pick up any 70s movie, and you will see a massive influence of disco fashion on your favorite characters. And quite rightly! It was the epitome of man fashion back then, with some out-of-the-box musicians still rocking it on the stage.
It includes wearing a tight-fit polyester shirt buttoned halfway down, paired with pants that fit close in the crotch, butt, and thighs area and loosened below the knees.
Is fashion still in trend? If you are talking about walk-in-the-street level common, I would say no, as it's pretty flashy. But hey, nothing beats it if you are joining an old-themed party.
18. E boy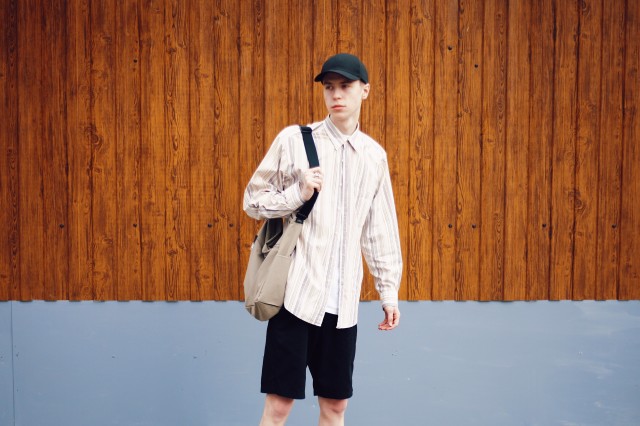 Quite a robotic name for something like men's fashion. However, E boy style is as simple as the name sounds. It's an anime-inspired fashion that includes boys wearing monochrome clothes layered over white, striped shirts, complemented with an oversized, half sleeve sweater.
With the anime craze increasing more than ever before and more and more people starting to love K-pop, the E-boy style is getting popular among middle-aged boys like wildfire. Due to the simplicity of the style, you can confidently sport it to college, party, or even on a casual day out.
19. Emo Fashion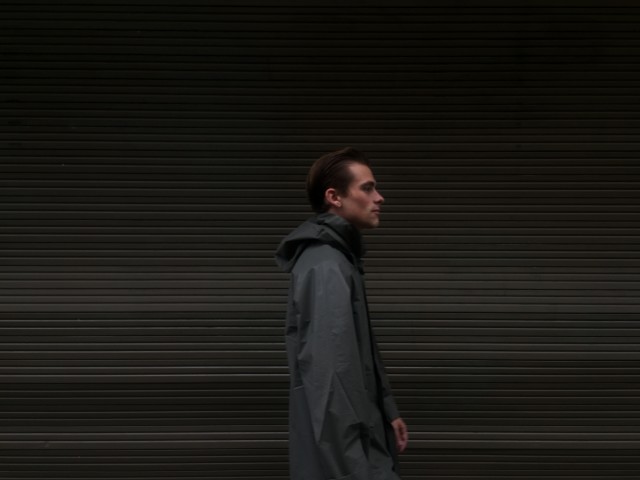 Have you ever seen those vampire girls or boys in Scooby-Doo with many piercings, weird hair colors, overall dark dress, and prolonged canon teeth? We call that emo fashion dark, out-of-the-box, and mysterious. It, at some points, correlates a bit with punk fashion a swell.
You can sport emo fashion by gathering a bunch of band shirts, dark-colored skin-fitted jeans, your favorite dark-colored combat boots, and many emo accessories like a bracelet, handbag, gloves, and belt.
Coloring hair is also famous among emo enthusiasts. But if you have black hair, you already are ready-made emo. There's no need for coloring.
20. Geek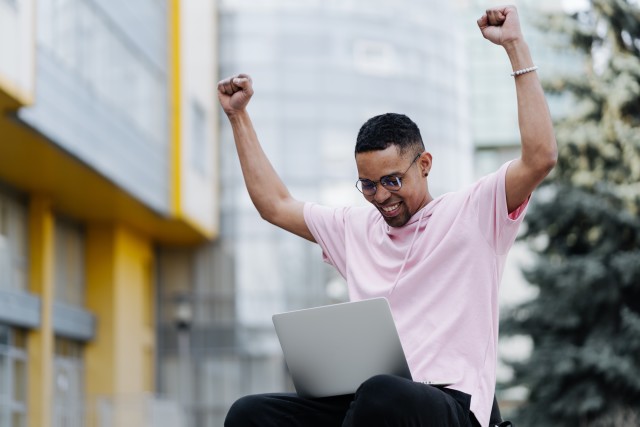 Do you know that Geek chic is one of the few fashion styles that has made it to the oxford dictionary? No? Well, no, you know.
Geek chic is a term used to describe the dress, appearance, or culture associated with technology enthusiasts that are termed fashionable.
The dress code of fashion is intentionally made to make males (and females) look nerdier, just like the case with ivy league fashion, which is primarily associated with a particular class of individuals.
Nevertheless, Geek fashion is in turn right now, and there's no reason you shouldn't try it on! Especially if you are in the tech field.
21. Goth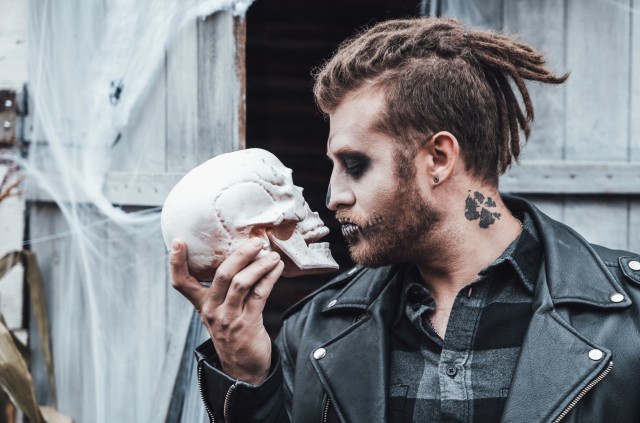 The first word someone would call you if you go out in goth fashion on a normal day? You're a damn satanist! (pun intended)
Anyways, goth fashion somehow closely correlates with geek fashion. For example, it is mysterious, dark, antiquated, and quite genderless.
Although fashion is not for everyone, you can sport it in multiple ways if you are really into it and have the personality.
For example, romantic goth, steampunk goth, and vampire goth styles are more ornamental. Thus, those who love any of those should look for shirts with ruffles, loose ops, or lace detail. However, if you are more into cybergoth, wearing a leather or fabric vest will also do.
22. Grunge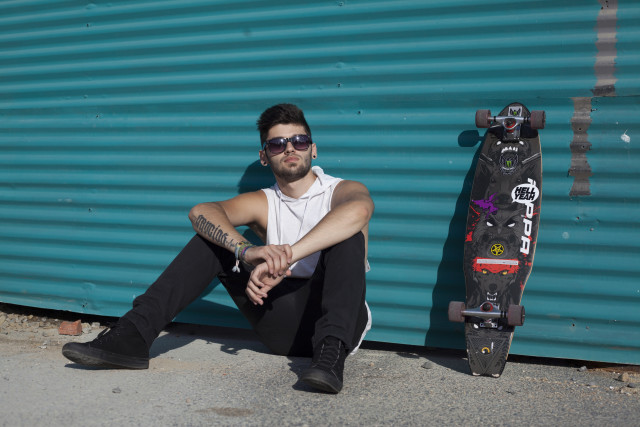 Grunge fashion has seen a lot of variation over the years, with many new additions entering the grunge fashion sphere from time to time. However, the combination of lumberjack shirts, band tees, and ripped denim has remained consistent throughout all these years.
Among the many styles that we have previously mentioned, grunge holds its place as one of the most iconic American fashion staples that have passed the tests of every fashion trend. Moreover, it's there to stay popular among teens and adults alike.
23. Heavy metal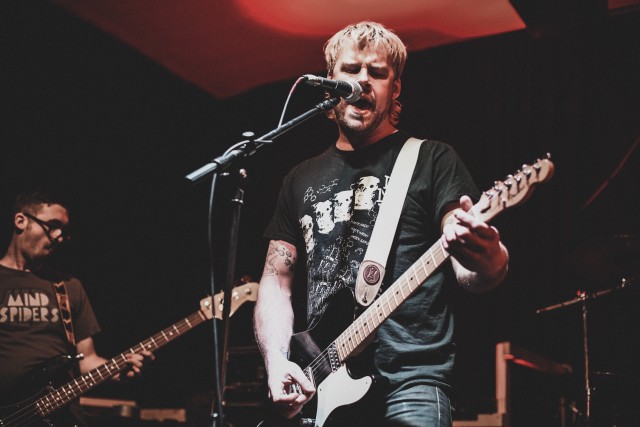 Are you from the 90s? Or if you are, have you watched the iconic TV show called "Friends"? If yes, you must also remember the episode where Ross puts on leather pants with a band shirt and then instantly regrets it as he sets out on the date?
That attire is what we call heavy metal in the fashion world. Although heavy metal fashion isn't as popular as it was back in the day, it's still quite prevalent among teenage boys of peculiar tastes. You only have to be a bit bold, though.
24. Hip hop

Be it the 70s, 80s, 90s, or even 2022, hip-hop fashion has never got old. It has constantly been evolving according to people's tastes. Thus, it is one of the few fashions that has survived for almost 5 decades and is equally popular.
Hip-hop fashion is a combination of unconventional glamour and ultimate comfort. And that's why you will see most people sporting hip-hop looks, most often wearing baggy clothing like oversized basketball jerseys, etc.
Modern hip-hop fashion also features baggy polo shirts and button-downs accompanied by fancy shades, chains, and tilted caps. Although not for the casuals, fashion savvies sport the look quite confidently.
25.  Hippie fashion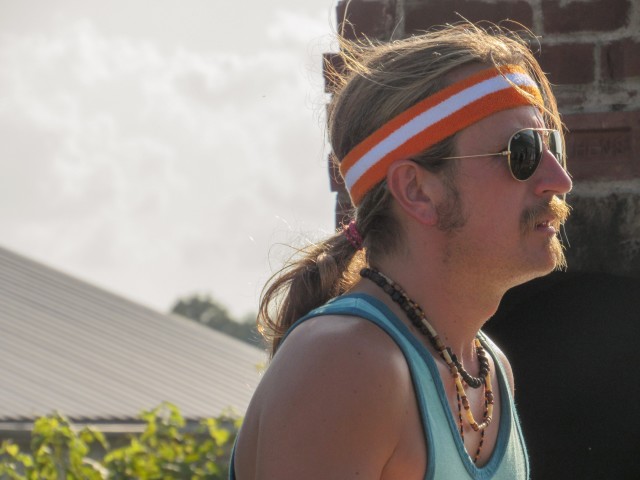 Hippie fashion is all about going unconventional with your attire and embracing a new lifestyle. Perhaps that's one of the reasons why hippie fashion isn't as popular as it once was; it's like adopting a whole new philosophy of life.
If you are into hippy fashion, the first thing to do is grow your beard and hair. If you have done it already, just get yourself a bunch of ethnic shirts, fringe vests, flair or straight-leg jeans, round glasses, and a pair of suede boots. There's nothing to stop you! 😉
26. Hipster fashion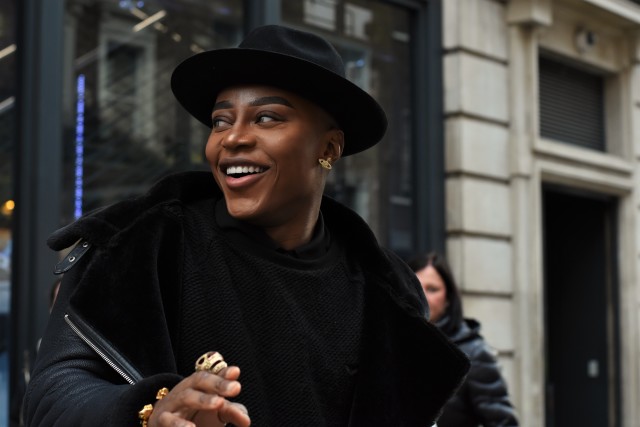 Hipster fashion is more about looking bold and unique. This means it might not be for you if you are one of those shy fellas. That being clear, hipster fashion primarily includes wearing thick-framed glasses, suede boots, bow ties, scarves, slim leather belts, or anything out of the box.
As the hipster lifestyle is all about living outside the mainstream, the feature is also reflected in the clothing preferences. So if you are following the hipster clothing style, you are basically converting to a new lifestyle to some extent.
27. Indie fashion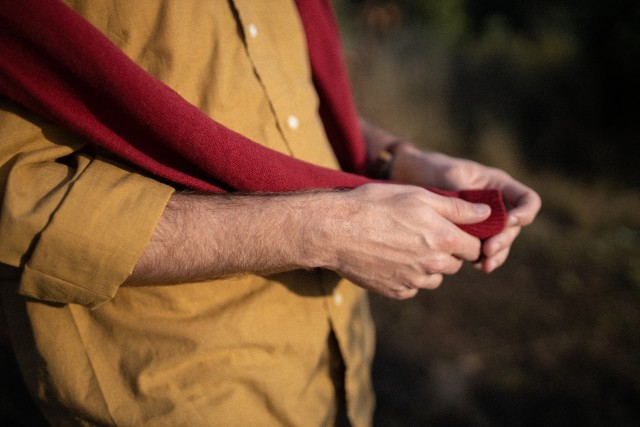 Indie fashion is a combination of hipster, vintage, and retro clothing. Like hippies or hipster fashion, indie is also about defying the mainstream fashions or activities and living a free and independent life.
Some of the characteristic parts of the indie fashion aesthetic include wearing bright colors, oversized jeans, and chunky sneakers.
A typical indie outfit includes a t-shirt and jeans, a striped button-down shirt with converse shoes, or a knitted sweater with slacks.
It's all about wearing something that makes you feel comfortable and fulfilled rather than trendy.
28. Ivy league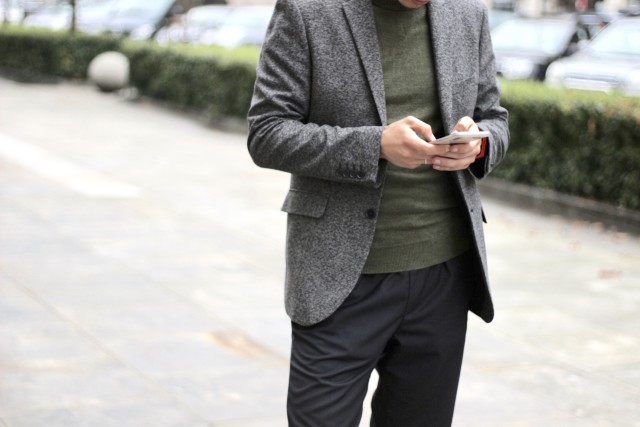 As the name suggests, the fashion originated from college campuses in the 1950s and, thus, is associated with individuals belonging to prestigious academic backgrounds.
However, due to the decency and class this fashion brings to the appearance of an individual, it was pretty evident for it to become popular among the general public.
Ivy league clothing lies more on the informal side of the spectrum, however, with a clean cut that stays true to the upper-class origins of the fashion.
Typical Ivy league attire includes wearing two-button navy blazers, striped college blazers, cable knit tank tops, oxford shirts, and wingtip shoes.
29. Kodona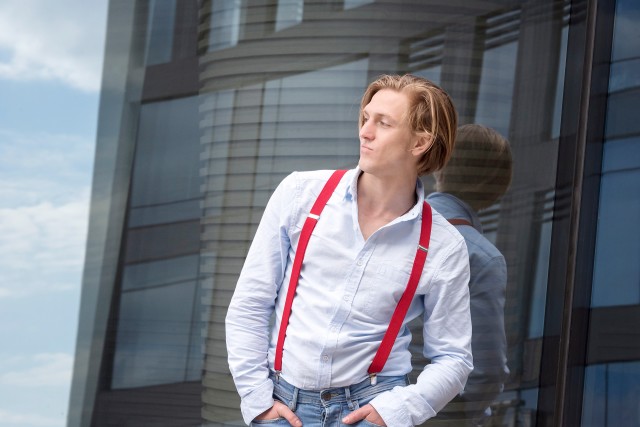 Kodona is a Japanese word that means "prince." It's a much more juvenile style than other styles in men's fashion. But do you know what the irony is? It's followed by women more than men.
Some of the prominent features of this style include wearing suspenders, bow ties, neckties, and bowler caps.
Although it's not one of those trends, we recommend wearing it on a casual day out. But hey, it's all about your preferences. It might suit you! Who knows?
30. Military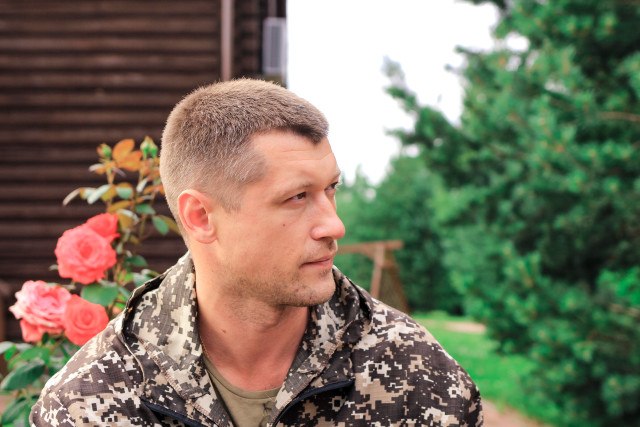 Military fashion rose to prominence during world war II and has continued since. It's masculine, aesthetic, and distinguishing all simultaneously and can enhance any personality.
Military style includes wearing a camo jacket, military green pee coats, parka jackets, military green suits, camo pants, chinos, shorts, and trousers.
Which combination should you wear? This is totally up to you. There's no unique suggestion here. You can wear anything as long as it's among the clothes mentioned above.
31. Minimalist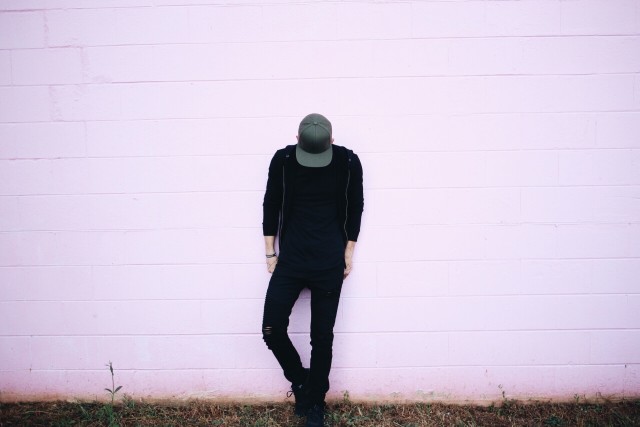 As the name suggests, minimalist fashion restricts you to one or two colors. There is no fancy clothing, no bright coloring, and nothing out of the box, just a simple attire with maximum uniformity.
It can be a simple black or white t-shirt with standard jeans, a simple colored suit, or anything that doesn't seem much flamboyant. Like the hippie lifestyle, minimalism is also a philosophy based on the antithesis of consumerist theory.
In other words, you don't just embrace a "style" by sporting minimalist attire, but a lifestyle!
32. Nautical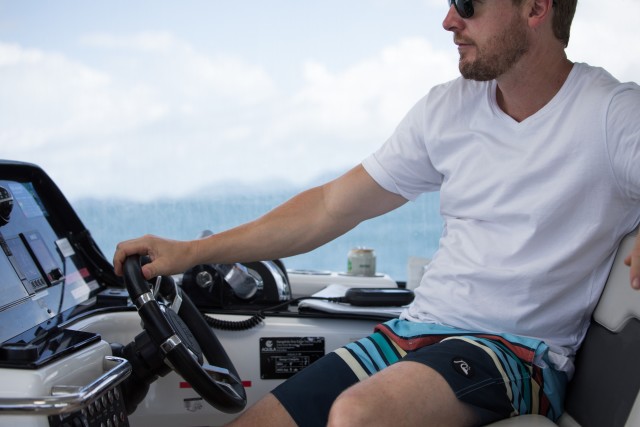 Yes, you guessed it right! As the name suggests, Nautical fashion is all about sea, sailing, and bayside living.
The classical nautical style is all about wearing clothing with natural fibers and relaxed silhouettes. The color options are simple.
You can put on anything white, red, or blue. However, the button detailing must be inspired by the navy uniforms.
You can also have a fresh take on nautical style by wearing a combination of seasonal colors with classical nautical attire. However, that's optional.
33. Office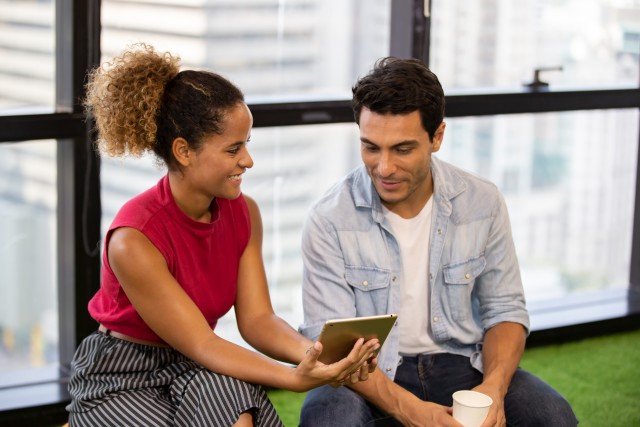 Want to look stylish and trendy on your office premises? It's time you leave behind those baggy, unfit shirts and wear something modern like jeans with plain or checked shirts.
It's one of the best business casual attire you can try in 2022. You can also combine the outfit above with a sport blazer to enhance your overall look.
34. Professional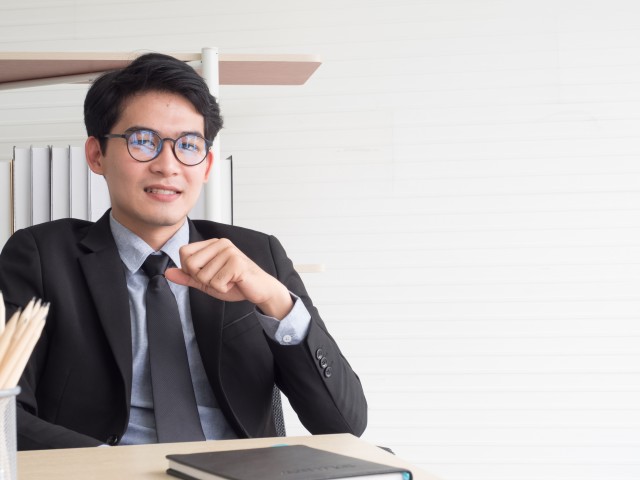 Professional style is what the name suggests; looking stylish while staying within formal clothing boundaries.
It is mostly about wearing dark and simple colors, usually a suit and tie. While sporting a professional business look, you must strictly avoid bright colors or patterned clothing.
Additionally, wearing a simple colored, usually white or blue shirt with a belt is also highly recommended to complete the look.
35. Punk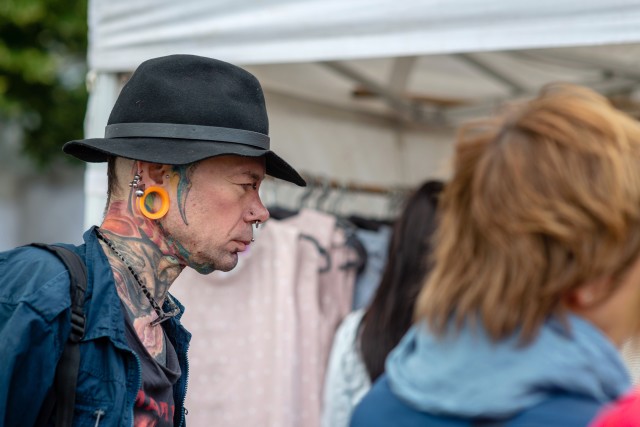 Like many of the styles mentioned above, Punk fashion is about putting your personality on display through different wearables.
It can be a pair of skin-tight black jeans, a pair of black combat boots, or a vintage band tee. You can also put on spike bracelets if you want to go over the top.
As long as it's black, unusual, and expressive, it's classified as punk!
36. Preppy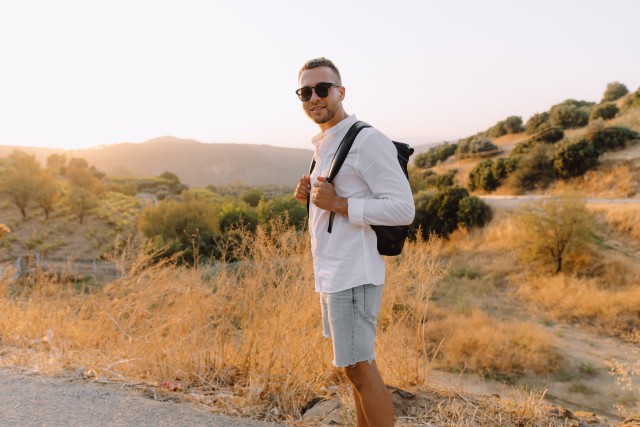 Preppy comes from the "preparatory school dress code." Preppy fashion was introduced about a century ago, with a more relaxed and fresh take on traditional men's wear.
Although the preppy style is different from region to region, what is shared between all is the combination of clean and soft colors and a loose fit. And that's common for all seasons.
37. Rave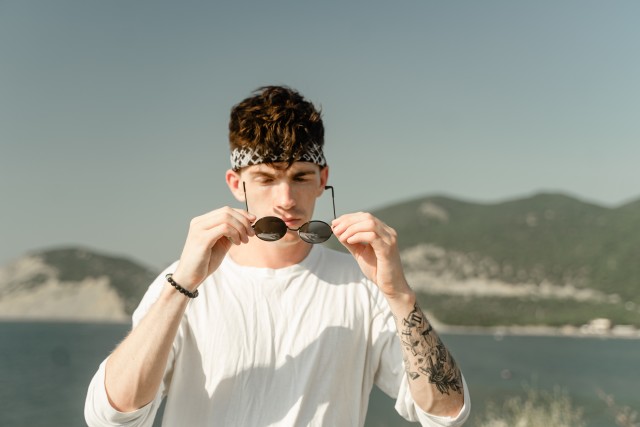 Men's rave fashion is about wearing vibrant colors while fully expressing your personality with it. Colorful patterns, unique cloth design, and whatnot, rave fashion is all about staying out of the box without compromising on the aesthetic norms. It's sort of quirky, to say the least.
A Rave look includes everything as long as it makes you unique. It could be your new bandana with sunglasses, a tank top, or even going shirtless with your favorite shorts. Just wear what sets you apart from the crowd.
38.  Rocker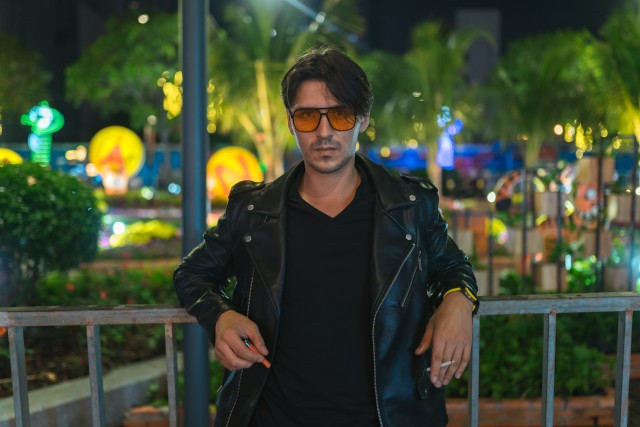 What is a rocker look? Let us describe it to you in the shortest and simplest words. If you have any pair of old jeans taking up your wardrobe space, pick them up right now and cut some holes in them. There's no one looking more "rocker" than you.
You could also wait for your new pair of jeans to get super old and then cut carefully calculated holes in them too. Pair them up with a leather jacket or something, and you'll be screaming "rocker." Simple enough, right?
39. Rugged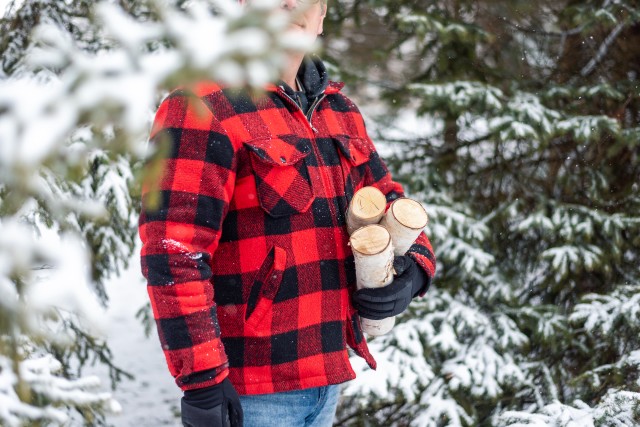 Being rugged is anything but a state of mind, a lifestyle any man who has the personality can literally rock. To sport the rugged look, you must be able to adapt to an ultra hybrid style model that consists of durable and well-textured clothing. Combine it with a grunge hairstyle, and girls will go gaga over you.
If you are newly introduced to rugged fashion, don't worry. Just wear traditional workwear like flannel shirts, boots, denim, and leather jackets. Once comfortable, you can go for ultra-rugged garments like trenchcoats and field jackets, etc.
40. Semi-formal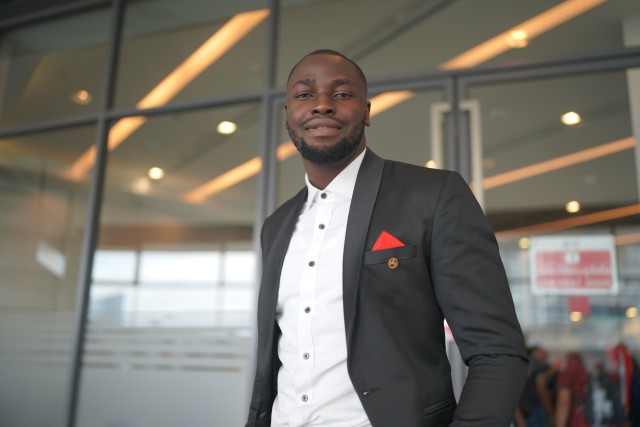 Semi-formal style is all about finding the gaps in strict business attire and infusing some casual aspects into it for a more relaxed look. A semi-formal attire usually consists of a conservative dark suit with a dress shirt and a vest that matches your suit color.
Wearing a tie and dress shoes are also recommended to complete the look. However, in modern semi-formal fashion, a tie is often avoided. Just keep the occasion into account as you decide your attire.
41. Ska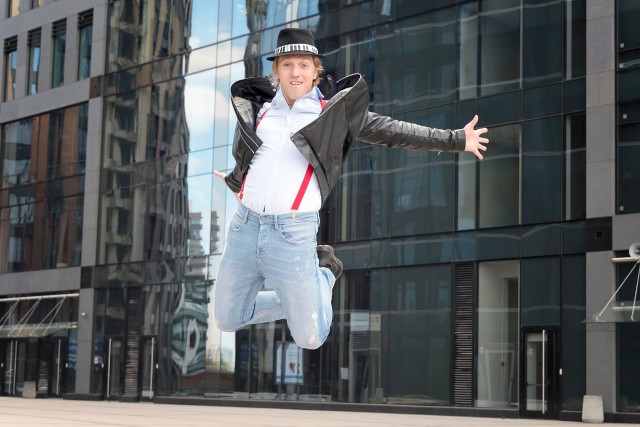 You must have heard about rude boy fashion at least once. It's a combination of a mod, skinhead, and gangster fashions.
Such style includes wearing highly polished shoes and straight-leg trousers cut off a bit short to show off socks.
It's simply an exhibition of elegance and class, but with a touch of rudeness that perfectly complements the overall style.
42. Smart casual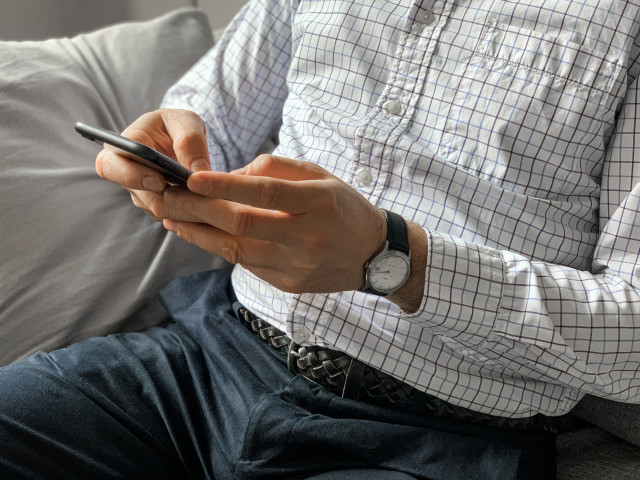 As the name suggests, smart casual means wearing a well-fitted outfit that is less formal than what you would wear for business casual and business professional.
The attire usually consists of neat chinos or dark-colored jeans, with a neat shirt and a blazer complemented by a neat pair of dress shoes or leather shoes.
43. Soft boy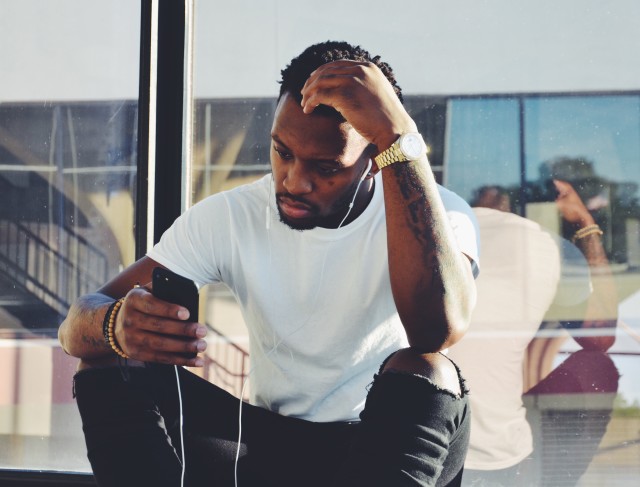 If you are more into showing the world your vulnerable side, however, in a slightly artistic way, the soft boy look is perfect for you.
Soft boys refer to guys with more artistic hobbies like music, philosophy, photography, etc. They see a world from a different, often beautiful perspective.
A typical soft boy aesthetic consists of wearing a long striped t-shirt with black or light wash skinny jeans complemented by crisp white sneakers.
It's more of an easy look than fashionable, but aesthetic at the most!
44. Streamer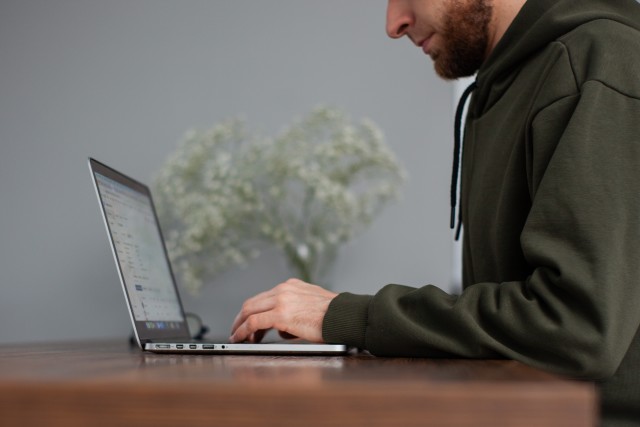 The streamer look is closely connected with the gamer look. It's about wearing clothes that identify you as one of the gaming community while being appropriate for getting live on camera.
It includes a wide array of dressing. However, jeans with a hoody are the most popular look in the streaming community, with oversized t-shirts following them.
45. Street style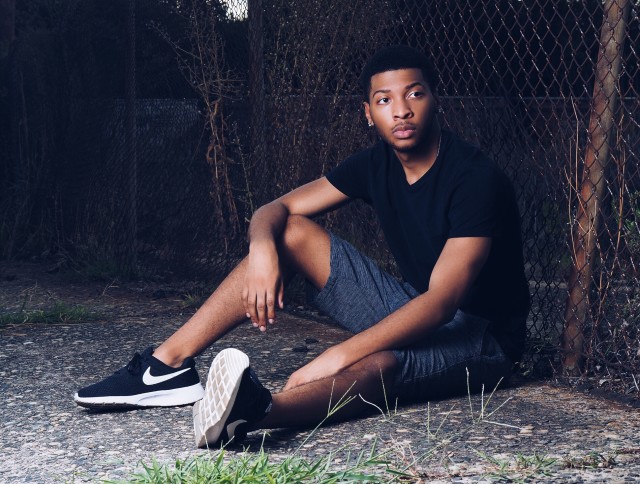 Street style is a type of casual clothing that saw popularity in the 1990s and continues until now. It finds its origin in the New York hip hop fashion. It encompasses various elements of athletic wear, punk, and even Japanese street fashion.
How to wear street style? It's simple!
Start investing in high-quality sneakers, stick to garments from a single brand to keep the logo consistent, wear oversized clothes, and just be yourself. There's no better way to perfect the style.
46. Surfer style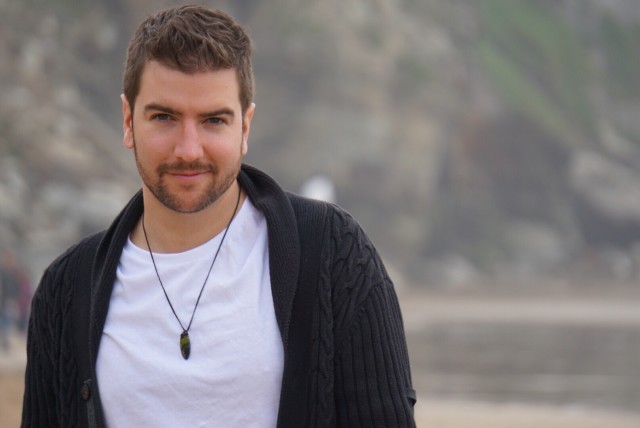 Surfer style is just about keeping it cool, casual, and comfortable. It's like a wardrobe you could pull a solid outfit out of with your eyes closed, irrespective of the combination.
This fashion primarily concentrates on the basics rather than advanced fashion. Thus, you would see a massive part of surfer fashion enthusiasts' wardrobes dominated by basic stuff like tees, chinos, denim, etc.
47. Vintage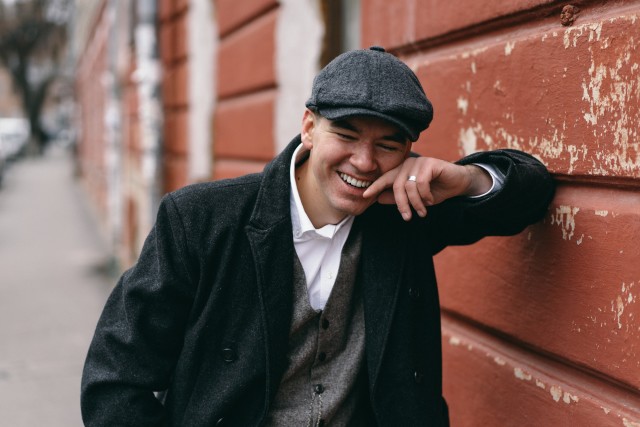 Accept it or not, but most of your wardrobe is already the byproduct or just an enhanced version of the last century's fashion. That being said, vintage style is all about sporting retro attire in its true form or with a combination of modern menswear.
Some of the most common retro combinations include wearing a bowling shirt with trousers, a retro shirt with a modern jacket, and leather jackets with jeans. Wearing white sneakers with jeans is also an iconic combination.
48. Yuppie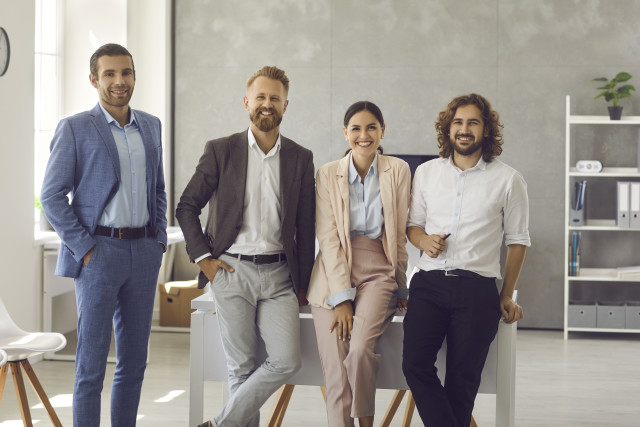 If we had to conclude yuppie fashion with a single word, that would be elegance. It's a fashion equally popular among men and women, and both love it for the decency it adds to their overall personality.
You can sport yuppie fashion by wearing a simple, button-down shirt with a chino. If you are more into rocking a yuppie classic, try adding a merino sweater to your attire to take it to the next level.
49. White tie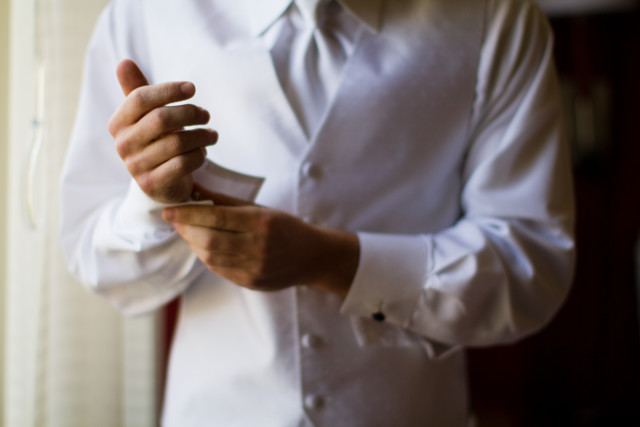 Have you ever seen the attire that people put on in those royal weddings or evening parties, with black pants and a coat with a tail that reaches down to the back of the knee? That's called a white tie dress code.
The white tie dress code is not common and is only recommended for special occasions. Usually, the white tie dress code is sported upon invitation. The most common events you can wear a white tie dress include dinners, opera, etc., other than weddings.
FAQs
How do I choose my fashion style for men?
It's simple. Just look at your closet and pick all the clothes that make you like. Have a detailed look at them and contemplate why you like them. After that, find inspiration in the specific fashion category and hold to it!
What are the main types of men's styles?
Well, they are countless, as you may have known by now. Some of the most commonly sported men's attires from everyday life include casual, business casual, and business professional.
How do I know what my style is?
Well, the best way to find out is to study your personality. Are you an artist? A sober individual? Or a person with a busy professional life? Once you identify that, it becomes easier to know what style will fit you as a person or look good on you!