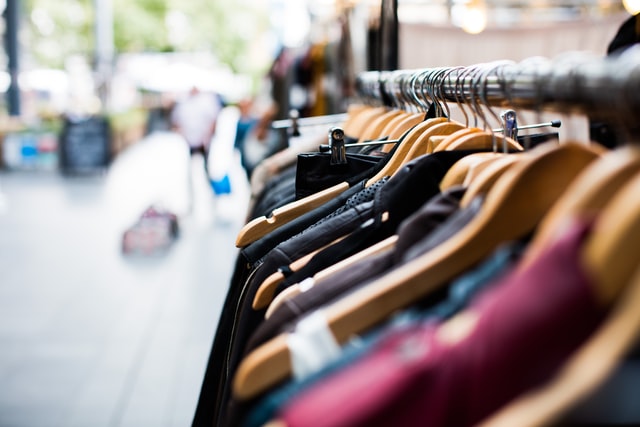 Coats and jackets are among the best ways to keep yourself warm during the winters; however, they can also be an important staple of your wardrobe.
If you are starting to gain interest in men's coats, the first thing that you need to do is find the right coat for your wardrobe. After that, you can start exploring other varieties of coats that you think might look good on you.
The word coat has a very broad meaning because it does not just refer to one particular style. Every region has its own coat styles that conform to its culture and weather.
So, here we will take a look at some of the best coat varieties that you should know about.
We will cover everything from bomber jackets to sport coats to blazers.
So, if you are someone who wants to find the right coat, chances are you will get some inspiration here. So, just keep on reading.
1. Coat

A normal coat is much lighter and even shorter than an overcoat. Commonly known as a traditional coat, these are the coats from which all other types of coats are derived. The beauty of this kind of coat is that it can either be dressed down or dressed up depending on your fit and occasion.
2. Raincoat

As the name suggests, a raincoat is designed to withstand water. This makes the coat highly durable and the perfect option when it is raining outside. Raincoats are often times longer than usual, and some of them can even go below the knee. If you live somewhere it rains a lot; you need to get yourself a proper raincoat.
3. Trench Coat

Trench coats are among the most popular kinds of coats; they were first developed for army officers during World War I. As the name suggests, the coat was worn during trench warfare, and that is why it is made from heavy duty waterproof materials. If you are looking for a durable coat, this is the way to go.
4. Single-Breasted Overcoat

The next kind of men's coat that you need to know about is single-breasted overcoats. An overcoat is a slightly longer coat that you wear over a suit to keep yourself warm. These coats are made from high quality materials that make for a durable product. You can get one for yourself right now.
5. Double-Breasted Overcoat

Next, we have the double-breasted overcoat, this coat has all the qualities of a regular overcoat, but it has a different design. The coat features a below-the-knee-cut, and it does a fantastic job at adding another layer to your look. If you don't own a double-breasted overcoat, go buy one right now.
6. Puffer Coat

The puffer coat is the perhaps the best kind of jacket you can wear during a cold and windy day. For this reason, puffer coats have become a popular garment for the wintertime. While traditional puffer coats were filled with goose down, nowadays, most jackets are filled with synthetic loft materials.
7. Parka Coat

A parka coat is basically a waterproof jacket that features a hood lined with fur, which provides extra warmth to the wearer. The great thing about a parka coat is that it comes in different sizes and lengths, all of which are made from either synthetic or natural fibers.
8. Long Coat

As the name suggests, a long coat is a little longer as compared to a normal coat. It is even longer than the overcoat and usually goes below the knee. The best thing about long coats is that you can get them in a variety of great materials and styles.
9. Peacoat

The peacoat is supposed to be worn as the outer layer of your outfit, and it's main purpose is to keep you warm and covered up. The coats were originally worn by American and European navy officers. Peacoats are much shorter than other outercoats and feature large buttons, broad lapels, and a breasted design.
10. Fur Coat

For a long time, fur coats were mainly popular among women; however, now men have also started wearing them. Not only do these coats keep you incredibly warm, but they look very stylish as well. Understandably, these coats are not for everyone.
11. Duffle Coat

The next coat that we have on this list is a duffle coat, these coats are named after the material that they are made of. The coat is made from a warm and thick woolen cloth, and the material choice makes it the ideal contender for colder weather. The coat is easily recognizable, thanks to its rope fastenings and wooden toggles.
12. Duster Coat

Next on the list we have a duster coat, it is a loose-fitting and long coat that was designed mainly for horse riders. The coat is made from a much lighter material as compared to other coats. The coat can either be made from linen or canvas and is is designed mainly to keep rain and dust off.
13. Chore Coat

A chore coat was designed out of necessity as physical laborers needed a lightweight yet durable coat for when they are working. This coat is loose fitting and it features loads of pockets which can be quite useful on a regular workday. These jackets are readily available, so you can go and get yours now.
14. Overcoat

An overcoat is perhaps one of the most common type of coat you can find. It is meant to be worn as the outermost layer of your outfit when you are outdoors. The main purpose of an overcoat is to keep you warm and dry. Nowadays, you can find overcoats that are made from different materials.
15. Blazer

A blazer is similar to a suit jacket but it is designed to be worn casually. Blazers are usually made from solid-colored fabrics which gives them a truly different aesthetic. If you are looking to buy a casual jacket, then you should consider buying a good quality blazer.
16. Chesterfield Coat

The chesterfield coat was first introduced to the general public during the 1800s in England. The pitch for this coat is that it is a formal version of the very well-known overcoat. You can easily identify this coat thanks to its aggressive waist seam and waist suppression.
17. High Vis-Vest Coat

A high vis-vest is meant for construction workers or people who work in dark environments. These coats feature reflectors that make sure that you are visible even in the darkest areas. So naturally, people usually wear these coats during the night.
18. Windcheater Coat

A windcheater coat is also known as a windbreaker and as you can probably tell by the name, the coat is designed to resist wind and rain. The coat is lightweight and is usually made from synthetic materials. These coats are pretty durable as well.
19. Overall Coat

The main purpose of an overall coat is to protect your actual clothes, these coats can do a fantastic job at protecting you from dust, water, and even wind. However, nowadays fashion has become very inclusive, so you essentially pair an overall coat with your outfit and it will look good.
20. Shearling Coat

Shearling jackets are heavy and warm coats that sometimes feature a soft fleece outer. The coats are made from processed lambskin, and that is what makes these coats high quality, durable and valuable. If you are looking for a good quality coat, you should definitely consider buying a shearling coat.
21. Tailcoat
A tailcoat was very popular during the 17th and 18th centuries, but after that period they disappeared. However, more people have started to gain interest in tailcoats now because they just look so different and bring a whole new avenue to your look.
22. Sports Coat

Another kind of coat that you need to know about is the sports coat, it is a much closer relative to the blazer, but it manages to differentiate itself as well. The thing that sets sports coats apart is that they are available in a variety of great colors, patterns and materials.
23. Waistcoat

A waistcoat is mainly used to provide a sense of depth to your outfit and for that reason it goes under your normal suit jacket. However, nowadays people wear waistcoats as their final outerwear and there is nothing wrong with that. Just make sure that the weather is appropriate for that look.
24. Ulster Coat

The ulster coat was very popular during the Victorian times, and back then, it featured a cape as well as sleeves. Nowadays, the coat has lost the cape and is mainly used as a heavy-duty overcoat. The lightweight version of the coat is also available and it is known as ulsterette.
25. Hoodie

The hoodie is probably the most common overcoat that you see on the streets nowadays. It is easy to see why hoodies have been so widely accepted. They are classified as casual wear, are lightweight and inexpensive too. Hoodies are mainly available in two varieties, pullover or zip-up.
26. Paletot Coat

A paletot coat is a popular kind of topcoat, nowadays, it is treated as a classic business overcoat and is usually available in the double-breasted configuration. It has peaked lapels, a flat back and no belt. So, go and get yours now.
27. Cloak

A cloak is a loose garment that is worn as a loose outer garment, it serves the same purpose as an overcoat but it is very different aesthetically. For starters, it does not have any sleeves so it is just hanging off your shoulders.
28. Car Coat

The car coat started to become widely accepted during the same time when cars and automobiles were being adopted. The coat is warm and it is cut perfectly to make sure that you sit comfortably in your car. However, nowadays you can get these coats in various designs and lengths.
29. Frock Coat
The frock coat was first introduced in the early 1800s; it features a buttoned front and skirts at the knee which gets it the name frock coat. When you look at this coat, you can clearly see that it was influenced by the overcoat.
30. Loden Coat

The loden coat is the perfect combination of an overcoat and a clock. The coat gets its name after the fabric that is used to make it; the loden coat is made from rough and thick wool that just makes the coat warm. For this reason, this kind of coat is very popular in northern Europe.
31. Havelock Coat

The havelock coat was introduced in the 19th century and was worn by British military officers of the higher ranks. They were very similar to trench coats, the only difference being that they also featured a cape.
32. Lab Coat

If you have ever been to a doctor, you know what a lab coat looks like. It is a white coat and it's main purpose is to keep the doctor's clothes clean. Since doctors come in contact with a lot of accidents, it is important that they don't take the pathogens and germs home.
33. Sherwani

Sherwani is a popular kind of overcoat which is mainly popular in both Pakistan and India. The sherwani is not supposed to be worn casually, instead it is a formal attire that is worn at weddings.
34. Windproof Coat

As the name suggests, the main idea behind a windproof coat is that it is supposed to break the wind. For most people, a windproof coat is a better alternative to the puffer jacket. This kind of coat is widely popular among outdoor enthusiasts as it is lightweight and gets the job done.
FAQ
What type of coats are formal?
A formal coat or dress coat is a type of coat that is supposed to be worn as the outermost garment and it is part of your style and aesthetic. There are many kinds of coats and jackets like overcoats or a topcoat that are considered formal. The type of dress coat you wear also depends on the weather.
Which coat material is best?
Which coat material you choose all depends on the weather, if it is cold outside, you will need a warmer material like wool. However, if it is the summers, you can probably get by while wearing a cotton coat. Everyone has different preferences so try to find the material you like.
Are men's coats in style?
Yes, men's coats are in style, in fact they've always been. Men's coat is a very big market with manufacturers making coats for all seasons, weathers and people. You can find coats in different colors that matches your style. With so many styles of coats to choose from, you will have to do a little hard work to find the right coat.
How do you style men's coat?
Styling men's coat is not that hard, you just find the right clothes and figure out what colors goes with your coat. If you are someone who loves making their coat the highlight, chances are that you will own more than just a couple of coats. With so many coats to choose from, it is very easy to find something that works for you.
What coats should men have?
There are so many coats to choose from right now, that is why it is quite difficult to just recommend one kind of coat for men. Everyone has their own style and they should find what kind of coat they like on their own. As a general rule, just buy coats that are made from high quality materials so that they stay in good condition for longer.