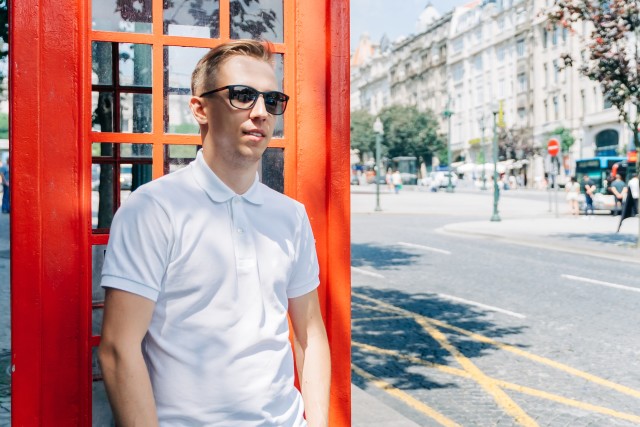 Most people don't think about it too much, but the truth is that t-shirts have been around for a very long time.
They were first introduced by the United States Navy as undershirts and featured short sleeves and crew necks. Since t-shirts were made from lightweight and inexpensive cotton, it was pretty affordable and easy to clean, which made them the go to choice for workers and farmers.
The term t-shirts were first introduced into the dictionary in 1920, and it became immensely popular when acclaimed actor Marlon Brando wore it in the movie "A Streetcar Named Desire."
There are many different kinds of t-shirts that you should know about, and here we are going to discuss some of the most popular types of t-shirts.
So, without further ado, let's get into the details.
1. Basic Half Sleeve T-shirt

The easiest way to classify a t-shirt as basic is that the t-shirts should have just one single pattern or color. The basic t-shirts are mainly used for layering, but they can also be used to create a simple yet standard outfit. A basic t-shirt is one of those items of clothing that everyone needs to have in their wardrobe. It is versatile and can be worn on many different occasions.
2. V-neck T-shirt

As the name suggests, a v-neck t-shirt is simply a t-shirt that has a v shape at the neck. This simple addition makes the t-shirt a lot more stylish and gives a little more space around the neck. The best thing about these t-shirts is that they come in different sizes, they can be high cut or even very low cut, so you can buy whatever suits you most.
3. Long Sleeve Crew Neck T-shirts

Long sleeves in t-shirts extend all the way to the waist, and they are generally cut in a straight line; they are neither too loose nor too tight. There are some long sleeves that have cuffs around the wrist, which makes them a bit tighter. Long sleeve t-shirts are ideal when the weather is cool or when you just want to try something different. Keep in mind these t-shirts are not thick and are not meant to keep you warm.
4. Polo Collar t-shirt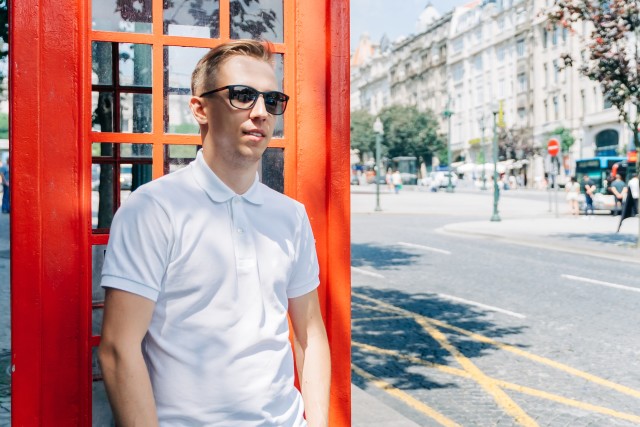 Another kind of t-shirt that is quite popular is polo collar t-shirts. They are also known as golf or tennis shirts, and it is a form of t-shirt that has a collar and placket neckline. The t-shirt normally has at least two or three buttons and the occasional pocket. Polo collar t-shirts are normally made from knitted cotton, and it sets them apart from other kinds of t-shirts.
5. Scoop Neck

A scoop neck t-shirt has become quite popular in recent years; as the name suggests, the neckline of this t-shirt resembles a scoop, and it can go as low as you want. This kind of neckline gives a lot of space around the beck and makes things a lot more comfortable. Almost every well-known manufacturer is making scoop neck t-shirts, so you can go and get one right now.
6. Henley Collar T-shirt

A Henley collar t-shirt is very different from most other kinds of t-shirts. It features a placket around and below the neckline but lacks a proper collar. The best way to describe a Henley collar t-shirt is that it is a mix between polo and a basic t-shirt. The button placket is the main defining feature of the t-shirt, even though it might seem subtle.
7. Baseball T-shirt

A baseball t-shirt is ideal for people who like to wear sporty types of clothing. It is a raglan-sleeve t-shirt and looks very similar to the classic baseball uniform. This type of t-shirt can be worn in a casual setting, you can find many different variations of this kind of t-shirt, but it usually comes in either white or grey color with red sleeves. You must have this kind of t-shirt in your wardrobe.
8. Raglan Sleeve T-shirt
Long-sleeve raglan t-shirt mockup, 3d illustration, 3d rendering
A raglan sleeve t-shirt is made very differently; the name does not refer to the length of the sleeve; instead, it is about the way the sleeve is attached to the t-shirt. Normally, sleeves have a straight up and down the seam, but with raglan, the sleeves are attached to the shirt diagonally. The color of the sleeves on these t-shirts is usually different from the rest of the t-shirt.
9. Turtle neck t-shirt
Long-sleeve turtleneck shirt, 3d rendering, 3d illustration
This kind of t-shirt features a turtle neck collar; not only does this make the t-shirt super comfortable, but it is also a fashion statement. This kind of t-shirt is ideal for someone who is preparing for the winter and wants to look fashionable. Normally, turtle neck collars are reserved for sweaters, but with this t-shirt, you can change things up a bit.
10. Ringer T-shirt

Next on the list, we have the ringer t-shirt; when you first look at it, the ringer t-shirt might look like a basic t-shirt with a crew neck collar. However, one subtle detail sets the ringer t-shirt from the competition; it has contrast bands on the neckline and sleeve hems. It is this one detail that makes the ringer t-shirt one of the most sought-after kinds of t-shirts.
11. Cap sleeve t-shirt

Cap sleeve t-shirts are normally intended for women; however, men can also wear them. The sleeves on such t-shirts only cover the top part of the shoulder and don't go around or under the arm. These kinds of t-shirts are ideal for when the weather is warm or when you want to work out or go for a jog. Cap sleeve t-shirts are very readily available, and if you don't have one, you can get one right away.
12. Half Tshirt (Singlet)

A single t-shirt is also known as a half t-shirt; it is a sleeveless t-shirt and therefore doesn't look anything like a normal t-shirt. The simplest way to understand a singlet t-shirt is that it is essentially a vest and is best suited for people who want to show off their biceps. This kind of t-shirt is mostly worn by basketball players and people who go to the gym.
13. Muscle Shirt

As the name suggests, a muscle t-shirt is for someone who wants to show off their muscle. It is very similar to a single t-shirt, the only difference being that the muscle t-shirt is much more tight-fitting. So, if you feel like you will be going to the gym more frequently, you should consider buying a muscle t-shirt as it will cater to your goals in a much better way.
14. Half Muscle Shirt

A half muscle shirt is much smaller than a normal t-shirt, and that is why it is mainly worn as an undershirt when you are working out. As the name suggests, these t-shirts are body-hugging and do a great job at showing the wearer's muscles.
15. Longline T-shirt

A longline t-shirt is a very different form of a t-shirt, this t-shirt is very long when you talk about the torso length. Many of these t-shirts even go as down as the knees and can even look like a casual dress when worn correctly. The main goal of this kind of t-shirt is to make you look slim, and that is why these t-shirts are mostly body hugging.
16. Pocket T-shirt

The next kind of t-shirt that we have is known as the pocket t-shirt, it is very practical as well as stylish. The t-shirt features a small pocket which is useful for storing small items and adds a lot to the look. This kind of t-shirt serves as a fashion statement for most people.
17. Long Sleeve Henley T-shirt

A Henley t-shirt is one of the most popular kinds of t-shirt out there; fortunately, it is also available in the long sleeve version. The long sleeve Henley t-shirt is perfect for when the weather is a bit cooler. So, if you don't own a long-sleeve Henley yet, you should correct this problem as soon as you can.
FAQ
What is the difference between a classic t-shirt and a premium t-shirt?
The main difference between a classic t-shirt and a premium t-shirt is the cost. The cost is justified because, most of the time, a premium t-shirt is manufactured from the best quality materials, and it comes from a reputable company. Whether you should buy either one or the other is something that you need to justify on your own.
What is the most popular t-shirt style?
Round neck t-shirt is probably among the most popular t-shirt styles in the world; it is because they are very simple and work well in many outfits. To be fair, there is no one best t-shirt style because most people have different tastes. Some like longer t-shirts while others do not, while some people prefer v-necks over round necks.
Should men wear plain t-shirts?
Yes, men should definitely wear a plain t-shirt; however, this does not mean that they should wear them everywhere they go. Plain t-shirts are ideal for casual gatherings or everyday wear, so if you are planning to go somewhere you are expected to dress with a bit more class, it is best that you keep the plain t-shirt aside.
How many t-shirts should a man have?
If you are a person who doesn't wear t-shirts every day, then you don't need to have more than ten t-shirts in your wardrobe. But if t-shirts are all that you wear each day, then you definitely need a good amount. However, one thing to keep in mind is that you shouldn't have so many t-shirts that cause you to procrastinate when it comes to doing the laundry.