Wallets for women have come a long way.
While the big spacious ones are good for traveling, you also need smaller ones .
Smaller wallets are best for portability and carrying the bare minimum. Sometimes, you need a small wallet that fits discreetly in your bag or pocket.
But just because it's small does not mean that it is not spacious. It would help if you had a wallet that could hold all your essential items.
Luckily, the market is full of small wallets that can impress and serve your needs. You have to look for suitable model.
Keep reading to get some of the best small wallets for women.

1. Coach Women's Medium Corner Zip Wallet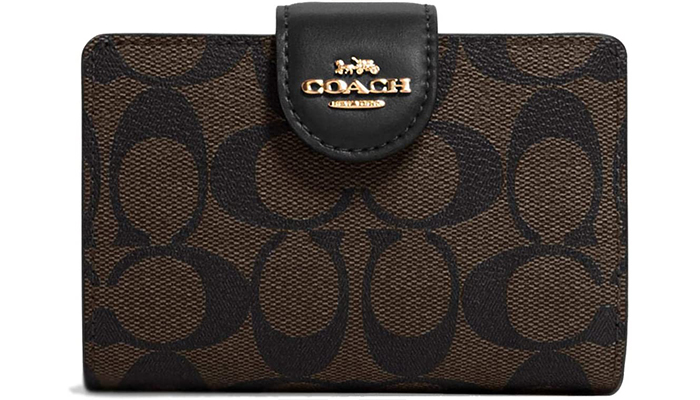 This lovely zip wallet is stylish and classic. The timeless canvas and leather exterior have an attractive logo imprint. Besides the zip, it has a snap button to secure items.
The small wallet has a bill slot and credit card slots for seven credit cards. Additionally, you have a handy zip pocket for coins and an ID window.
Purchase
2. Michael Kors Jet Set Coin Pouch

This fashionable monogram printed coin pouch is ideal for women who travel and need a handy companion. The exterior is PVC with a polished gold-tone logo and zipper hardware.
The interior can hold coins, cards, and bills altogether.
Additionally, the zip has a keyring to facilitate easy carrying. And you can choose from multiple colors.
Purchase
3. Bellroy Zip Wallet

This is a stylish and high-quality wallet. It has a leather exterior and lining for durability and a timeless look.
The closure is a zip with snap buttons for a secure hold. It even has RFID protection.
The interior can hold up to 8 cards, with flat bills and coins.
Purchase
4. TUMI Voyageur Tri-Fold Wallet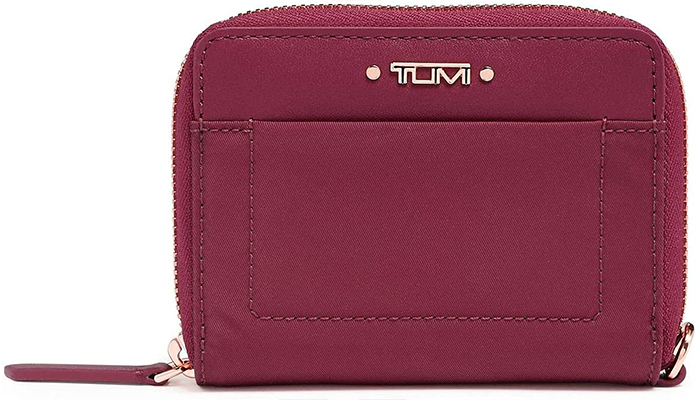 This is a beautiful nylon wallet, perfect for traveling. It has an all-around zip for entry and a back zip pocket.
The interior has a bill compartment, ID window, and nine credit card slots. Additionally, it has three slip pockets for other items.
Overall, it is a spacious wallet ideal for travel and everyday use.
Purchase
5. Tory Burch Kira Chevron Bi-Fold Wallet

If you are looking for something classy and stylish, consider this beautiful wallet.
The exterior is lambskin leather, promising durability and a lovely shell.
The wallet has a zip-around pocket with compartments in the interior. Therefore, it can carry cards, cash, and coins.
Finally, it has a polished gold-tone logo emblem on the side.
Purchase
6. Distil Union Wally Micro Reversible Wallet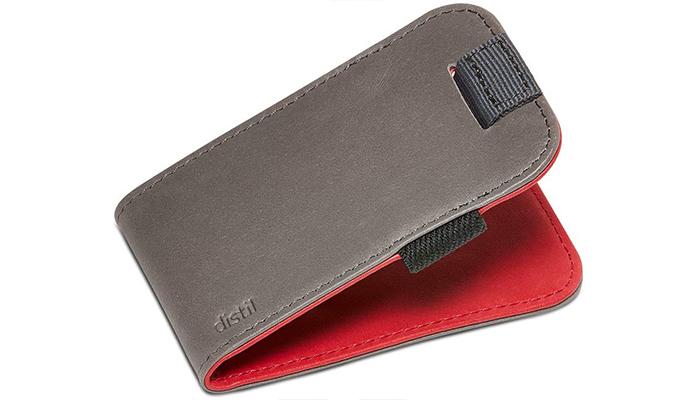 For convenience and two styles, go for this reversible wallet.
The design sees a wide elastic band ideal for keeping folded cash. Additionally, you can use it to store your most used card.
Overall, it can hold up to 10 cards comfortably without losing its shape. It is the ideal wallet for minimalists.
Purchase
7. Fjallraven Men's Zip Wallet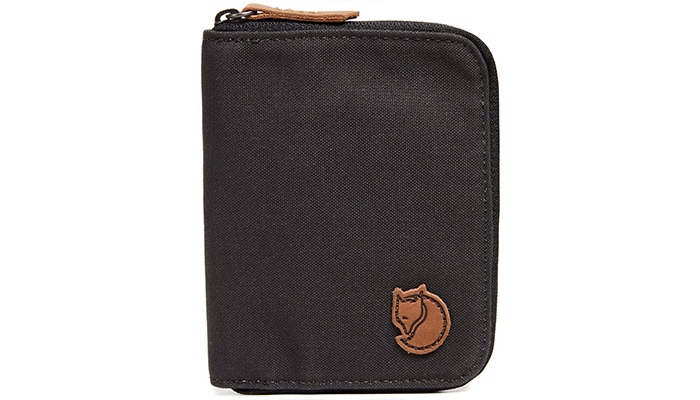 This is a beautiful wallet with a simple design. The exterior is entirely black, with a logo on the corner for detail.
The convenient wallet is fully nylon giving it a heavy-duty feel and look. It will last years with consistent use.
You access the main compartment through a zipper. Inside are several open pockets for cards, cash, and more.
Purchase
8. Fossil Logan Bifold WalletE

This simple wallet has a beautiful leather exterior. It is simple yet fashionable, making it ideal for minimalists.
It has high-quality stitching that details the wallet all around.
The exterior has one zippered back pocket. The interior has five credit card slots, 1 ID window, and two large bill compartments.
This way, you carry everything you need conveniently.
Purchase
9. Bosca Old Leather French Purse

This cute leather purse stands out and makes you look classy.
The adorable design features a leather exterior for durability and beautiful aging. It has a glossy finish for a classy look.
The interior has five card pockets, an ID window, and two stash pockets.
You will also find a small pocket with a snap button for coins.
Purchase
10. Timberland Leather Indexer Wallet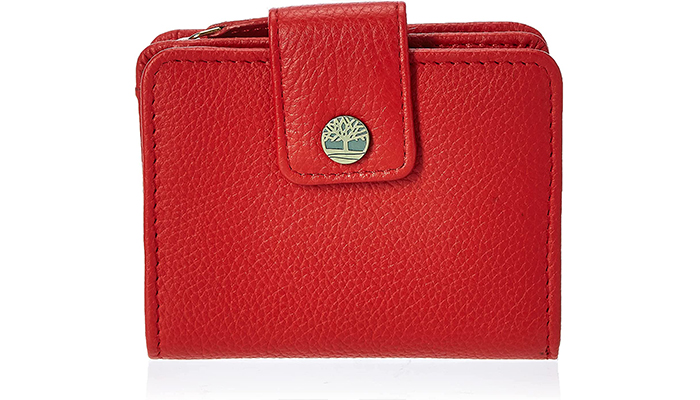 Next is this lovely leather wallet. It is a perfect size for your bag and offers excellent protection.
The bifold design holds secure thanks to the strong snap buttons. And the exterior has a beautiful leather finish.
The interior has four card slots, 1 ID window, and a large bill fold pocket. Additionally, you will find a zippered coin pocket with snap buttons.
The small stylish purse is ideal for everyday use.
Purchase
11. Ted Baker Modern Travel Accessory

As the name suggests, this is an ideal travel accessory. It is small, portable, and lightweight.
The exterior is made of high-quality polyester. It is, therefore, strong, durable, and easy to clean. It will last you years with everyday use.
Its design is a convenient envelope style with a zipper. This gives you easy access to the multiple compartments on the interior.
Purchase
12. SERMAN BRANDS Small Leather Wallet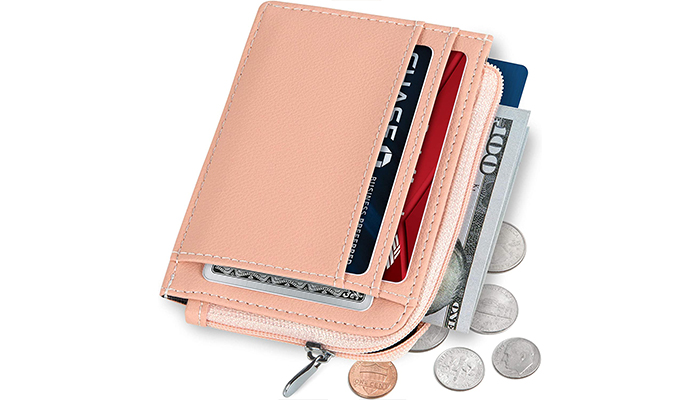 For functionality with a little style, consider this beautiful small wallet.
The exterior is full of leather with a leather lining. This promises durability, high-quality construction, and years of services with proper maintenance.
The remarkable wallet has enough slots for nine cards. It also has a zippered pocket for coins and small items.
Best of all, it is RFID protected, making it ideal for traveling.
Purchase
13. Coach Crossgrain Mini Skinny Wallet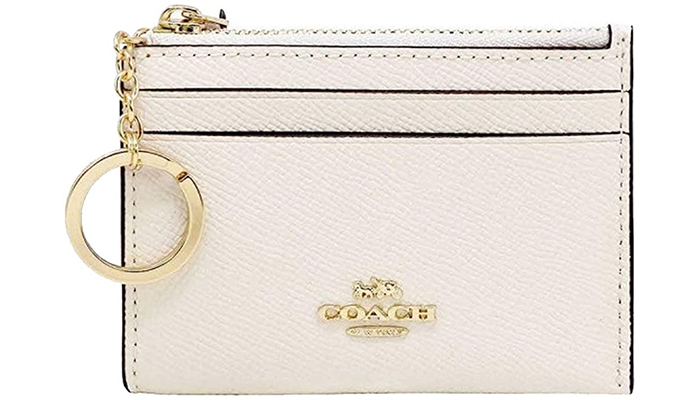 This is another stylish wallet from Coach. It has a leather exterior and gold hardware. This includes the zipper, keyring, and logo.
The envelope design gives you easy access to cards and cash.
It can hold multiple cards, bills, and coins. Thanks to the keyring, you can attach it to your purse or some keys.
Purchase
14. Salvatore Ferragamo Gancini Bifold Wallet

For something truly classy and remarkable, go for this stylish leather wallet. It has a cute and sophisticated design ideal for all occasions.
The exterior is strong leather with a smooth finish. It comes in black, with gold embellishments.
On the inside, you will have multiple card slots, a zippered coin compartment, an ID case, and a flat pocket for cash.
Purchase
15. Herschel Tyler RFID Wallet

Made of 100% polyester, this wallet is durable, strong, and beautiful. You will have an easy time with cleaning as well.
The interior has a durable cotton lining. It provides excellent cushioning for all the items you will carry.
The wallet has enough room for cards, cash, and coins. And an exterior zipper secures these items.
Best of all, it offers RFID protection.
Purchase
16. Gucci Microguccissima Leather Bifold Wallet

Next is a designer wallet that promises not to disappoint.
The exterior is full leather with a trademark engraving of the logo. The interior has a beautiful leather lining that protects your cards.
Additionally, you will find six card slots, two slip pockets, and one zippered compartment.
Overall, it is beautiful and will last long.
Purchase
17. The Sak Iris Card Wallet

The design of this wallet is ideal for those who like functional wallets. It has a beautiful leather exterior with a polyester lining.
In total, the wallet has seven credit card slots, one clear ID window, and two slit pockets. Therefore, it can carry essentials while remaining petite and portable.
On the side, you will also find a robust key ring.
Purchase
18. Vera Bradley Women's Performance Twill Zip Wallet

And finally comes this classic polyester wallet. It is durable, has a lovely exterior, and is easy to clean.
It promises water-repellency, ideal for everyday use. The interior has spacious compartments with a front ID window.
It is ideal for running quick errands as it fits conveniently in your bag. This stylish, lightweight wallet will do for everyday use as well.
Purchase
Buy Guide
What should you consider when buying your next small women wallet.
Design and craftsmanship. First, look at the entire wallet. Consider the design from theme to color. Additionally, look at the details and the overall finish. Ensure that you can see high-quality stitching and construction. The design should favor convenience. Most of all, ensure that the wallet's design matches your style or looks attractive to you.
Capacity. Small wallets give you enough capacity to carry everyday items. They have enough space for cards, coins, and cash. Ensure that your small wallet has enough room for these items.
Material. Leather is always a good option because it is timeless, strong, and ages well. Canvas and nylon are good options too. They are tough and easy to clean. Polyester is also great for small wallets. A good wallet has a tough and beautiful exterior.
Final Thought
A small wallet offers you convenience. But it also enhances your style. With a small wallet, you will look and feel classy, plus have the convenience of all the items you need daily.
FAQs
🤔 Are small women's wallets good?
Yes, they are. Women need a small and convenient way to carry cards, cash, and other essentials. Small wallets are lightweight and, therefore, more portable.
You can easily carry your essentials when running errands or following your everyday schedule. Small wallets have a large capacity but compact build.
Therefore, you can carry everything you need, including cards, cash, and coins. Best of all, they fit in the pocket. If you are a woman, get yourself a small wallet for easy living every day.
🧐 Are small women's wallets in style?
Yes, they are. Small wallets are in style because they are convenient and stylish. Imagine owning a wallet that can finally fit in your back or front pocket!
You never have to carry a handbag unless you want to. Additionally, small wallets are very stylish. Minimalism is trending, so the smaller, the better.
Celebrities and fashion icons carry small purses and bags to events. Therefore, small wallets are just as stylish.
Get a small wallet and enhance your style while enjoying the convenience of portability.
🙄 Small or Big women wallet?
Big wallets are handy. They give you enough room to carry more than cards and cash. You can carry coins, receipts, passports, receipts, and sometimes even keys.
Bigger wallets are ideal for traveling, and those days you need more. Small wallets, on the other hand, are portable and convenient.
They are the best wallets for running quick errands. You can conveniently fit them in any pocket. Additionally, they have enough capacity to carry enough cash and cards.
👀 Which is the best small wallet for women?
There are many stylish small wallets for women. However, we believe that the Bellroy Zip Wallet is the best small wallet for women.
It has a simple but stylish design ideal for everyday use. The zipper glides smoothly and keeps all items secure. Additionally, it has a tough exterior and multiple slots on the interior.
🤔 Are there any designer small women's wallets?
Yes, there are. If you like designer brands, consider the Gucci Microguccissima Leather Bifold Wallet.
It is stylish and ideal for classy events. The wallet has multiple slots for cards and cash. Additionally, the high-quality construction ensures that it lasts a long time.
Overall it will not disappoint.