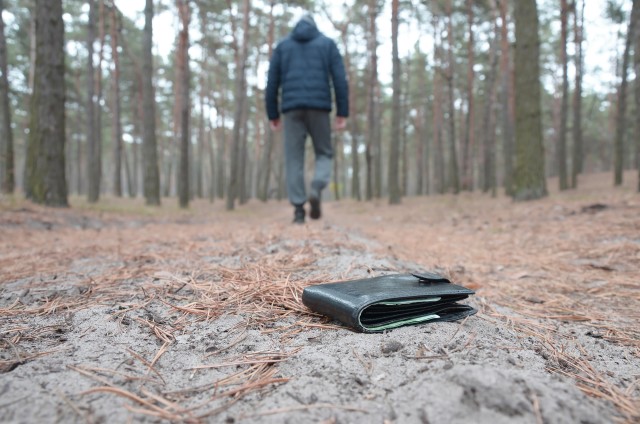 Misplacing or losing your wallet somewhere is no more than an unpleasant surprise.
We have all experienced the situation.
However, if you're fed up with the daily rummage of your house or visit the last places you have been to search for a wallet, then it's high time you should invest in a wallet tracker.
Wallet trackers can give you a sigh of relief and peace of mind when your wallet is not around.
They require a solid connection with your phone, and the loud ringing noise emerging from your wallet gives you an instant indication of your misplaced wallet.
To save yourself from the daily hustle-bustle, find out the top picks that are reviewed for you. Make sure to go through the buying guide and faq's section to understand each product better.
Let's dive in!
1. Tile Starter Pack (2020)

Great Value for Money
The bundle includes one slim and a matte. The slim body resembles a credit card and perfectly inserts it in your wallet. What's more? The Tile features an intuitive app designed for both IOS and Android users. In addition, this tracker possesses a range of up to 200ft.
Crossed the Bluetooth range? Don't worry; this device lets you view the most recent location from the mobile App. Also, Tile is compatible with Smart Home devices such as Amazon Alexa, Google Assistant, Xfinity, and Siri. Command them to find your wallet and even phone by double-pressing the side button.
Purchase
2. Cube Shadow Ultra Thin Tracker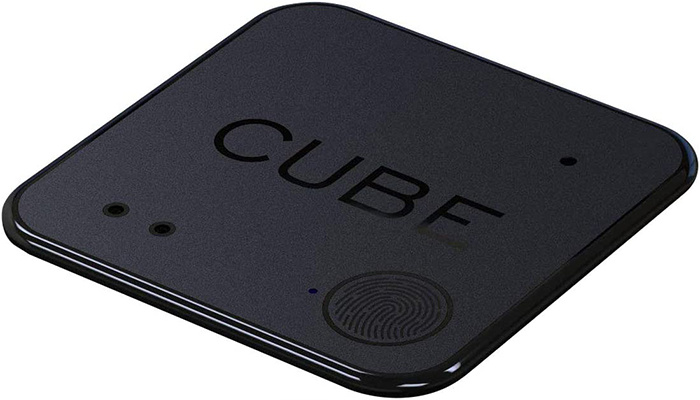 Make your busier life stress-free, as this tracker is pretty simple to use. Connect it via phone, enable it, and keep a hold of possessions. With its ultra-thin shape, you can attach it with backpacks, animal collars, keys, and so on.
Another great thing is that this tracker allows the phone to ring even on silent mode. Moreover, this tracker comes with a rechargeable battery, which is decent enough to last for a day. If you're out of Bluetooth range, then you can access the latest location from the App.
Purchase
3. Innway Card Ultra Thin Rechargeable Bluetooth Tracker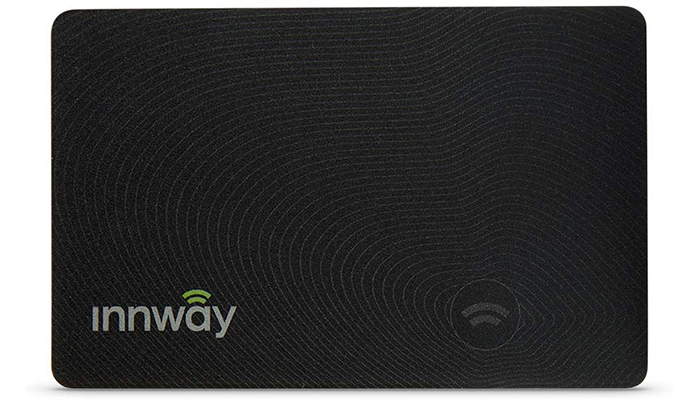 The flimsiness and slimness of this tracker are commendable. The 1.5m is way thinner than most of the trackers in the market. Slide it into your wallet, purse, laptop, or tablet case. Interestingly, this tracker manages to be durable despite being a thinner tracker.
Download the Innway app to keep a record of your tagged item. Ring it if it is out of sight or lost nearby. Lost your phone? Press the Innway button to locate your Smartphone. Another impressive thing is the battery life that can serve you for 3 to 5 months on a 2-hour charge duration.
Purchase
4. Chipolo Card (2020)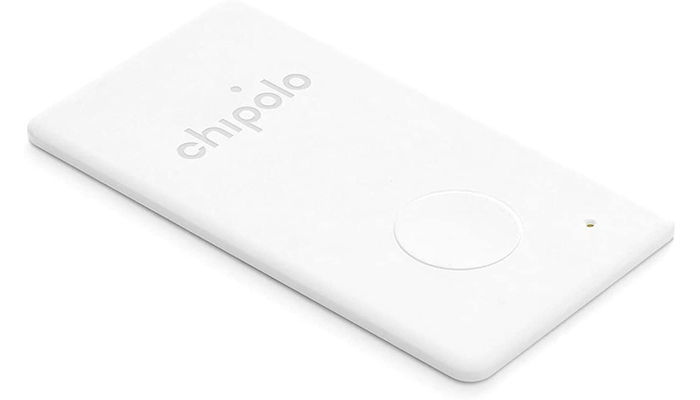 Most Affordable Pick
Here, we have another strong pick on the list. The chipolo card generates a 95db loud noise that eases your searching process. The water-repellent feature ensures that you can use it under any circumstances. And, the good news? It is 2.15 wider, similar to a credit card, and feasibly adjusts in your wallet.
The battery life has the potential to survive for 12 months, but it has a low energy consumption on Bluetooth mode. However, according to some consumers, battery performance was way below average.
Purchase
5. Orbit Card – Wallet Finder

Save your time and burn down the stress with the Orbit card wallet tracker. If your wallet is nearby, this tracker plays a loud noise to help trace back the wallet location. Couldn't find your phone? Press the button on the Orbit card to ring your phone even on silent mode.
Another impressive feature is its selfie camera to capture your group photos. Unable to memorize the last location? The Orbit card does this job with its last-seen GPS tracking feature. Lastly, battery health can undertake operations for a flat 3 months.
Purchase
6. Safedome | Ultra Slim Bluetooth Tracker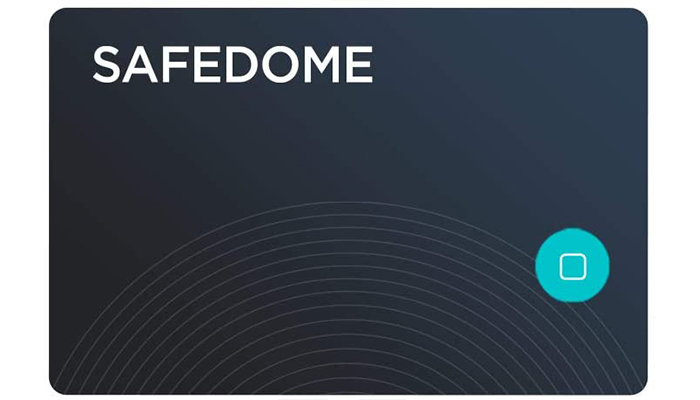 This is another slimmest Bluetooth tracker on the list that is water-resistant. Secure your valuable belongings and never let them go far away from you, as this tracker notifies when any tagged item is out of sight.
If we talk about its width, it is 1.66m thin. Connect your tracker via the SafeDome app and track the progress in case it is lost. Finally, the battery runs for up to 3 months on normal consumption.
Purchase
7. Key Finder, Esky 80dB RF Item Locator

Best for Key Find
The tracker is 0.18 inches thick, making it an ideal option for a keys finder. Identify the beep sound and find your TV remote, luggage, pet, or pouches. On the transmitter, you can see 6 different color options each designed for 6 receivers. The receiver emits an 80db sound when items are nearby.
When it comes to the long-distance, this tracker can navigate the items within 100ft of reach. The best part? This key finder has premium batteries that augment the working time. Couldn't find your valuables? Simply follow the beep sound.
Purchase
8. Samsung Galaxy SmartTag Bluetooth Tracker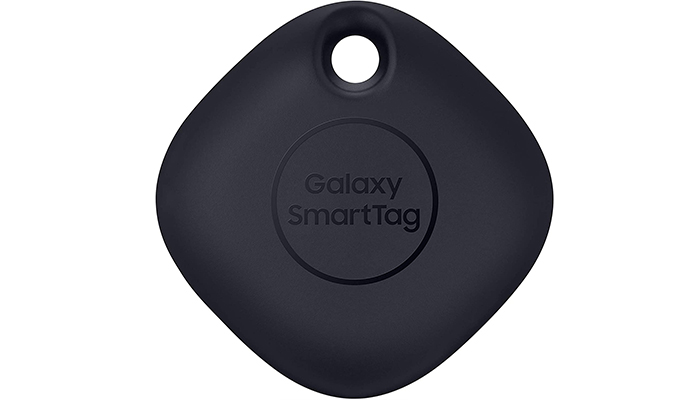 If you're tired of memorizing every belonging then you need a Samsung Galaxy Bluetooth tracker. This tracker assists in retracing your steps by GPS on a location map. Thanks to its handy App.
On top of that, the tracker can explore your goods and chattels within 130 yards. Another incredible thing is its offline functionality to hunt your possessions. Unfortunately, this tracker is compatible with Samsung Galaxy devices. And, the battery delivers average performance.
Purchase
9. Tile Sticker (2020) 4-pack

Tile is one of the best wallet tracker brands in the industry and has earned a massive name. Introducing their prodigy, Tile Sticker comes with 4 trackers that are equipped with an adhesive to put on your tagged items. Easily find the clobber by connecting it with the Tile app.
This tracker works well with assistants including Amazon Alexa, Google Assistant, Siri, and Xfinity. The Tile gives you a reach of about 150sq ft. If your valuables item is out of range, just monitor the recent location from the Smartphone's App.
Purchase
10. Tracmo Bluetooth Key Finder Locator

Versatile Tracker
The Tracmo features a Bluetooth 5.0 built-in chip and has a range of up to 600 feet. The Tracmo app can be installed both on IOS and Android Smartphones. The reverse finder feature allows your phone to ring even on silent mode.
Above all, the smart tracking chip backs up all the information about your belongings and preserves that information in your Smartphone to view. Additionally, it has a low-energy consumption battery that can operate for 13-18 months long based on your usage preferences.
Purchase
11. Nutale Key Finder Locator

Are you short on budget and couldn't afford to lose your precious things? Nutale is a cost-effective tracker that needs your attention. What's the best part? The tracker will send you a notification regarding the disconnection of your wallet or when it is out of range.
This key finder possesses a range of about 100-165ft. If you're getting late or want to make an emergency call, end your search by calling Mini and your phone will produce a loud beep noise. Get access to the real-time or the last location from your mobile App.
Purchase
12. Pebblebee BlackCard Wallet Finder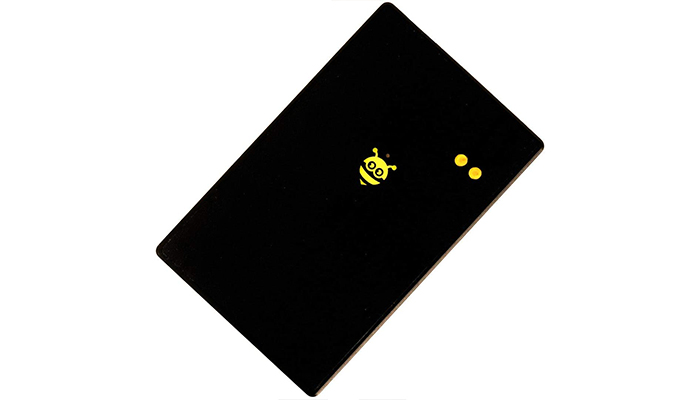 This wallet finder from PebbleBee Blackcard offers a sleek look similar to a credit card. It has a 500-foot range and that's the most by any wallet tracker on the list. Another notable feature is the tracker's blaring noise of 115db which is hard to ignore.
The PebbleBee operates with all the voice assistants, ensuring that you never leave your essentials at home. Finally, PebbleBee is powered by a rechargeable battery that can last for 4 months on a single charge.
Purchase
Buying Guide
Before making an abrupt purchase, it's imperative that you go through the buying guide. These factors ensure that you're getting a suitable product for your needs. So, let's have a look.
Benefits of Wallet Trackers
Wallet trackers ensure the safety of your belongings.
The portable and ultra-thin chips perfectly fit on the wallets.
You save time by ringing the tracker and not spend time finding the entire house.
The bi-directional feature lets you find your tagged items and even your phone.
The real-time and GPS tracker helps you in recovering the lost items quickly.
Type
Know its types before making a purchase to get a better comprehension of each product.
Radio-Controlled Finder
A radio-controlled finder comes with a dedicated remote transmitter and a receiver. In this case, radio signals help find the missing wallet by remote-controlling. This type works best for indoor use.
Bluetooth-Enabled Finder
The Bluetooth-enabled finder operates with Bluetooth technology to help you locate your lost wallet. As soon as you connect the tracker with your Smartphone App, you can monitor the progress of your clobber. This type is well-suited for outdoor purposes.
Design
The design doesn't vary greatly. The wallet trackers come in a cube or rectangular shape that can be easily incorporated into your wallets. The brands like Tile, Cube Shadow, and SafeDome produce thin and slim chips that easily make their place. Whereas, the other thick ones might be a bit harder to fit in, so avoid them.
Signal Range and Capacity
The range is defined as the maximum distance your phone is able to detect the tracker. The tracker shouldn't only tell you about the missing item inside your home but possess a solid range to keep you notified about the last places you occupied. That's the reason, it's worth considering the range.
The range of the trackers varies brand by brand. However, the lowest acceptable range is 30m for outdoor use. Also, make sure the tracker is power-packed enough to perforate through walls, cushions, and doors. In this way, you can feasibly locate your wallet.
Battery
This is one of the most critical factors to consider. Definitely, you wouldn't want a battery that is about to drain up and tagged with your missing wallet. Find a wallet finder that is powered by rechargeable batteries and can survive for 5 months. However, these batteries aren't durable. On the contrary, replacement batteries have a longer lifespan of up to 1 year. Choose based on your preferences and usage.
Mobile App
Choose a wallet tracker that is compatible with both operating systems. Otherwise, you might have a hard time connecting with the devices. Samsung Galaxy tracker is only compatible with Galaxy users, which is not impressive at all. Therefore, get your hands on a tracker that is friendly to all the devices.
Additional Features
Searching for additional features would be the cherry on the top. Additional features can improve the flexibility and versatility of your tracking devices. Some of the trackers come up with the last-known location through GPS, which is pretty handy to have. With that said, the bi-directional function can be a life-saver option for you, if you lost your phone on silent mode.
Another notable feature could be the separation alert when your phone disconnects the tracker over out-of-range concerns and the tracker alarms about the situation. Lastly, the camera shutter on a receiver is another useful feature to take group photos.
Conclusion
That's it! We hope you walked through every product on the list. If you're still hesitant to make a decision, let us help you by picking our favorite ones.
Tile Starter Pack takes the number 1 spot without a single doubt. The tracker possesses a good signal range, works for both IOS and Android users, compatible with voice assistants, and includes a GPS tracker.
Safedome Rechargeable Tracker cements its place in 2nd spot. The water-resistant, slim and ultra thin body are some of the highlights of this tracker.
FAQ's
🤔 Is there a tracking device for my wallet?
Yes. A wallet tracker is a tracking device that connects to your Smartphone via Bluetooth. The tracker comes with a compatible App from where you can turn on the tracking settings and keep a strict eye on your valuable possessions. If your wallet or other tagged items goes out of sight, simply ring the items and find them. A hassle-free solution for a forgetful person.
🔎 Can I track my lost wallet?
Wallet trackers are especially designed for this purpose. So, if you have recently lost or misplaced your wallet, you can locate it by following the location map. Otherwise, you can get notified by the audible alert. However, if there's no tracker tagged with the wallet, chances are you're never going to see it again.
🧐 Is tile good for wallet?
As we discussed earlier, Tile is one of the leading brands in this industry. Their products come with a plethora of features and never fails to satisfy the user's needs. With that said, Tile values your money and produces top-notch stuff at an affordable rate just like the Tile Starter Pack.
❓ How can I always find my wallet?
On most occasions, if you invest in a high-quality wallet tracker with some handy features then you can expect your wallet to be always with you. If your wallet goes out of sight, you can ring the tracker via App. However, if your tracker runs out of range, the tracker will ping you. Thankfully, with the real-time location, you can visit the last place to collect your wallet.